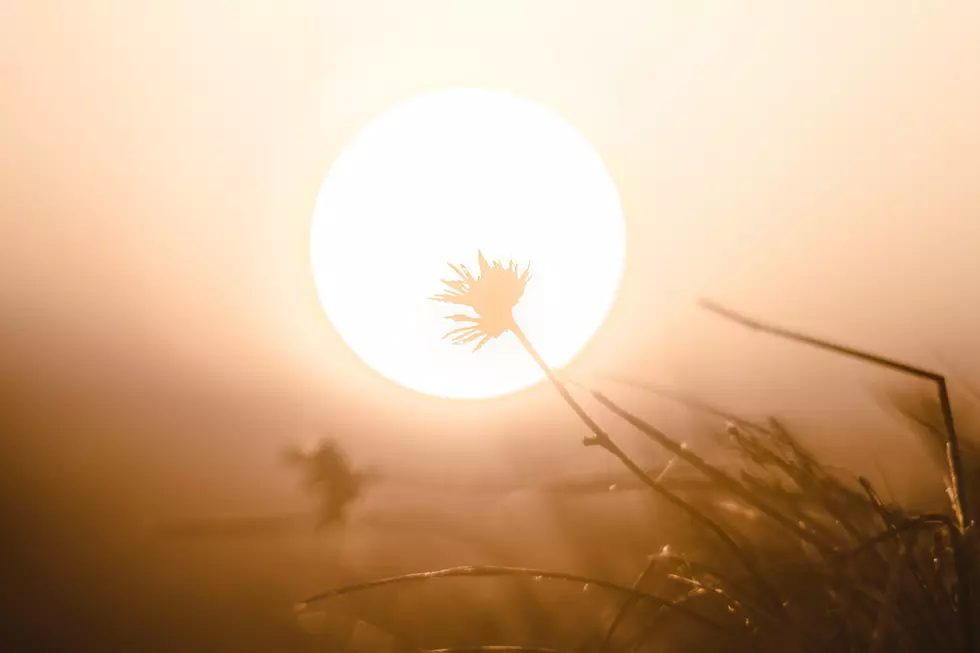 The Hottest Day in Michigan Was Recorded 86 Years Ago Today
Mathieu Bigard; Unsplash
86 years ago today, Michigan saw its hottest day in recorded history.
Over the years, we've had to deal with some hot summers here and there. However, it's nothing in comparison to what Michiganders endured during the summer of 1936. From July 7 to July 13, Michigan saw temps that were absolutely unbearable.
The 1936 North American heat wave was one of the most severe heat waves in the modern history of North America.
It was a full week with temperatures hitting well over 100 degrees every day in Michigan. It was so hot that 13 state record high temperatures were set that year.
The heat was so brutal that 570 people died in Michigan. Across the country, roughly 5,000 people lost their lives. The majority of those that suffered were infants and the elderly.
This is what it looked like in Detroit, Flint, and Saginaw during that deadly week of 1936:
Detroit 104, 102, 102, 101, 100, 102, 104
 Flint  108, 105, 102, 104, 105, 108, 105
 Saginaw  107, 104, 107, 107, 105, 111
What Was the Hottest Temperature in Michigan in 1936?
During this severe heat wave, Mio recorded a whopping temperature of 112 degrees, which still stands as the highest temperature ever recorded in Michigan. Try to wrap your head around just how hot that truly is.
This heat wave took place during the Great Depression, a time when people didn't have air conditioners in their homes. That's seven consecutive days of temps hitting over 100 degrees with nowhere to cool off aside from ponds, rivers, and lakes. If you didn't live near water, there was absolutely no way to cool down.
Chalets on Lake Michigan
The resort is spread on 36 acres directly on Lake Michigan with a private beach, fishing pond, 2 swimming pools, a wading pool for kids, shuffleboard, basketball, horseshoes, and tennis.
Take a Look at 30 Michigan Cities That Outsiders Can't Pronounce
Some Michigan cities have names that are really hard to pronounce, especially for outsiders. Check out 30 of those cities right here.
Airbnb Cabin in Northern Michigan is Huge and Sleeps 16
Escape up north to this Shanty Creek vacation rental - the perfect getaway no matter the season.