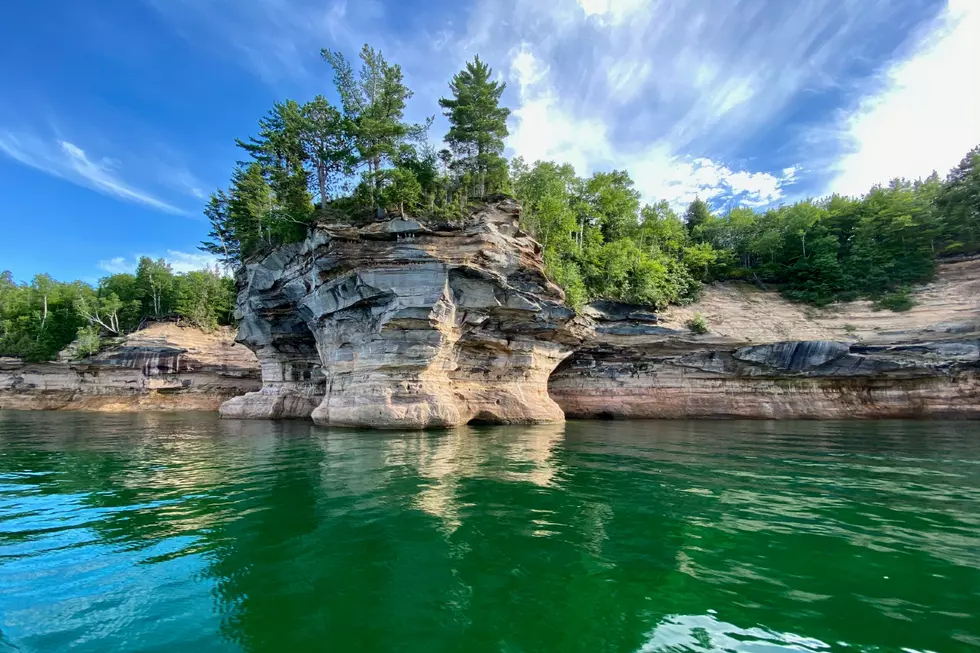 Dog Rescued After Falling Off 30-Foot Cliff at MI's Pictured Rocks
Charlie Wollborg; Unsplash
A dog had to be rescued recently after falling from a 30-foot cliff at Michigan's Pictured Rocks National Lakeshore in the Upper Peninsula.
It seems that over the past couple of years there have been quite a few accidents involving people falling from cliffs in Michigan's Upper Peninsula, including a 75-year-old man that slipped and fell off a cliff at the Upper Peninsula's Sturgeon River Gorge back in September.
This however, was a different scenario all together.
On July 8th 2022, a family's 4-year-old cocker spaniel-poodle mix named Leo jumped over a railing and fell 25-30 feet down a cliff. He was on a leash but somehow slipped out of his collar prior to falling.
Leo landed on a ledge and was seen moving and limping around. According to ABC 12, park rangers in the area arrived at the scene after hearing a child scream and ran to the lower platform to investigate.
A member of the Superior High Angle Rescue Professionals (SHARP) had to be lowered down to Leo who looked happy to see his rescuer but was too scared to approach him. After roughly 25 minutes and multiple treats Leo was finally rescued.
Chief Ranger Joe Hughes:
The parks shoreline can be very unforgiving from the cold water to the sheer cliffs and drop offs. By partnering with the highly trained mountaineering guides on SHARP, we are able to safely effect these types of high angle rescues here at the park.
Thankfully this story had a happy ending and Leo is back with his family recovering from the scary fall.
16 Famous or Notable People Born in Michigan's Upper Peninsula
Michigan has unleashed a lot of talent into the world. Check out these 16 famous and/or notable people that were born in Michigan's Upper Peninsula.
Don't Call Yourself A Yooper Unless You've Been To These Michigan Upper Peninsula Places
It can almost be looked at as a different state entirely, while encompassing everything beautiful about Michigan. There are some spots that are truly breathtaking, and if you've never planned a trip to the upper peninsula, make sure you're comfortable with long drives.
24 Bridges to Enter the Upper Peninsula of Michigan that Aren't the Mighty Mac
Some people just don't enjoy crossing the majestic Mackinac Bridge. For others it's not in the route of thier travel. There are at least 24 other bridges that travelers can use to enter Michigan's Upper Peninsula. Here they are from east to west
Hidden Gems of Michigan's Upper Peninsula
No matter what you're into - dining, boating, hunting, outdoor sports, and everything in between, you'll find something you'll love in these small towns in Michigan's Eastern Upper Peninsula.