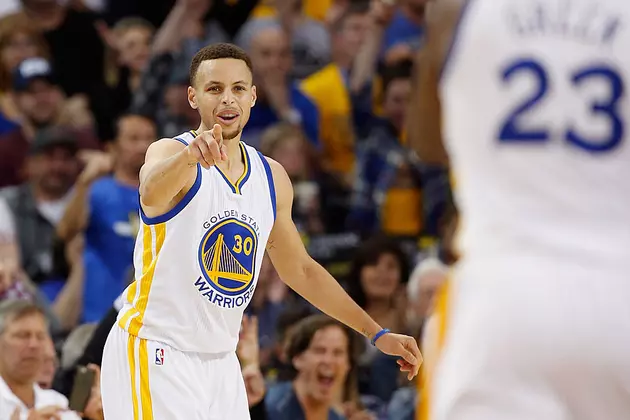 Steph Curry Wins MVP in Record-Breaking, Historic Fashion
Getty Images
It may be time to start including Steph Curry in the discussion of all-time NBA greats.
Curry, 28, has become the first unanimous MVP in league history. It's the second straight season he has won the MVP. Think about the company he has topped: Magic. Bird. Jordan. LeBron. Nash. Olajuwon. Abdul-Jabbar. They all won multiple MVPs, but none did it unanimously.
Curry was the driving force for the Warriors this year, helping the franchise to the best single-season in NBA history, with a 73-9 record. He averaged 30.1 points per game and drained 402 three-pointers, setting the league record for most threes made in a season.
That's the most points ever scored by one player in a single overtime session.