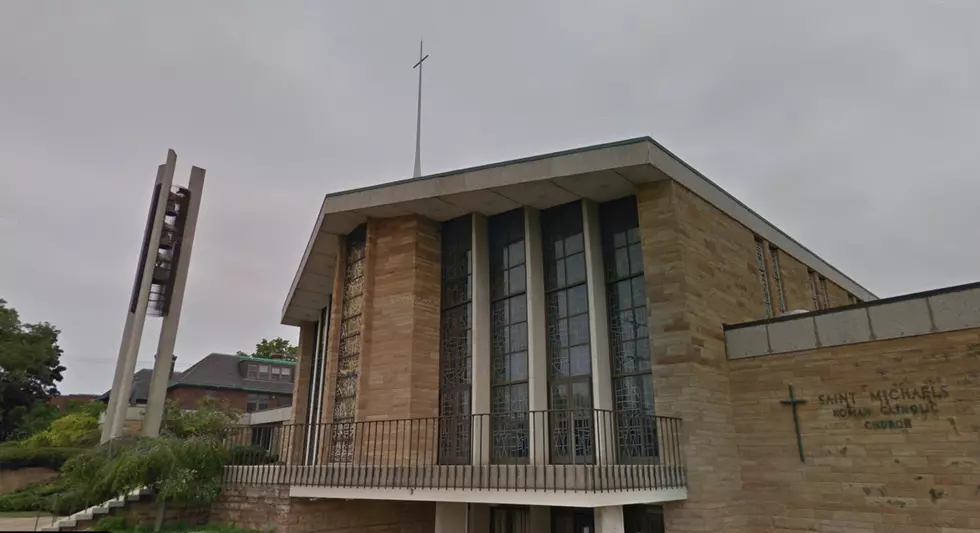 Flint's Oldest Catholic Church, St. Michael's, Is Closing
via Google Street View
The inner city church has been a staple of the Flint area since 1843.
St. Michael's Roman Catholic Church, located near downtown on 5th Ave., is closing.
The church was established over 170 years ago. In a lovely piece done by My City Magazine back in 2013, it's stated that the church was started by five Irish Catholics who wanted to start a prayer service. They requested a priest from the bishop in Detroit and thus, St. Michael's was created.
It was the only Catholic church in the area for over 25 years and is still called the "Irish church" by residents. Mass starts at 12:02, because the Irish are famously "always late." And, as an Irish woman myself, I can confirm this.
In 2017, St. Michael's was merged with St. John Vianney Parish, and St. Michaels Catholic School was demolished. With seating for 1,000 in the sanctuary, attendance has dwindled in recent years to less than 10% of its capacity. The building also requires approximately $1.5 million in repairs that it cannot afford.
According to the Archdiocese of Lansing, "grave causes now suggest that it be relegated to profane but not sordid use in accord with canon 1222 §2."
What the heck does that mean?
No worries, I did the homework - according to bostoncatholic.org.,"the term is used in Church law for when a Church building will no longer be used for Catholic liturgical worship.  Once a property has been relegated, any remaining sacred items are removed and the building can be sold for use in an appropriate and dignified manner."
You can read the full statement from the Bishop of Lansing HERE.
Enter your number to get our free mobile app
UP NEXT: 9 Great Selfie Spots In Downtown Flint