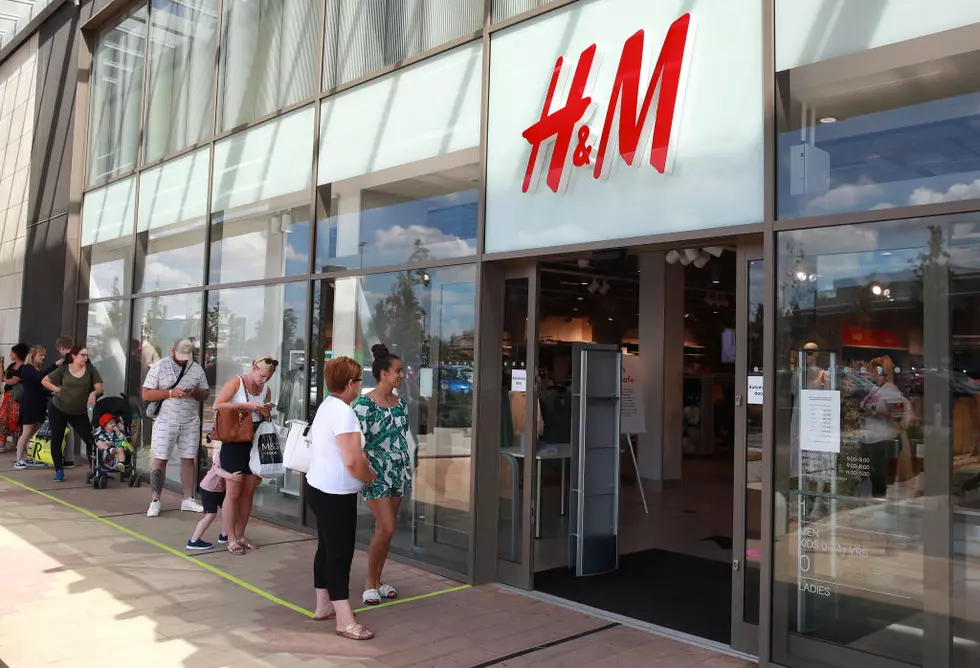 H&M Will Close 250 Store Locations in 2021
Getty Images
The retail chain has about 5,000 brick-and-mortar locations worldwide.
H&M, a Swedish-based clothing store, has announced that they'll be closing down 250 of their stores in 2021.
Surprisingly enough, it's not because of sales losses during COVID. The company said that its third quarter sales (from June till August) did, in fact, recover as stores reopened. However, the company's September sales were down 5% from the same time last year.
At the peak of the global pandemic, 80% of their stores were closed.
Basically, people are still shopping at H&M, but they're shopping online. So physical locations are no longer needed. The numbers equal about 5% of their stores; a list of locations closing has not yet been released, so we don't know yet if the Genesee Valley Center location will survive or not.
"Although the challenges are far from over, we believe that the worst is behind us and we are well placed to come out of the crisis stronger," H&M CEO Helena Helmersson said in a press release.
American Eagle and Game Stop have also announced that hundreds of their stores will be closing as well, due to the rise in online shopping.
*raises hand sheepishly* I'm guilty as charged. I've been shopping online for years; going to retail stores and malls has always given me anxiety. Maybe it's because I worked in retail for eight years or maybe it's because I'm 5'10" tall and can't find the long and tall sizes in stores.
Personally, I'm wondering how many jobs this will eliminate versus how many it will create? I'm painfully aware that the only retail employees who make enough to survive off of one job are managers, and that's not always true, either.
Enter your number to get our free mobile app
KEEP READING: These Major Retailers Will Be Closed on Thanksgiving 2020