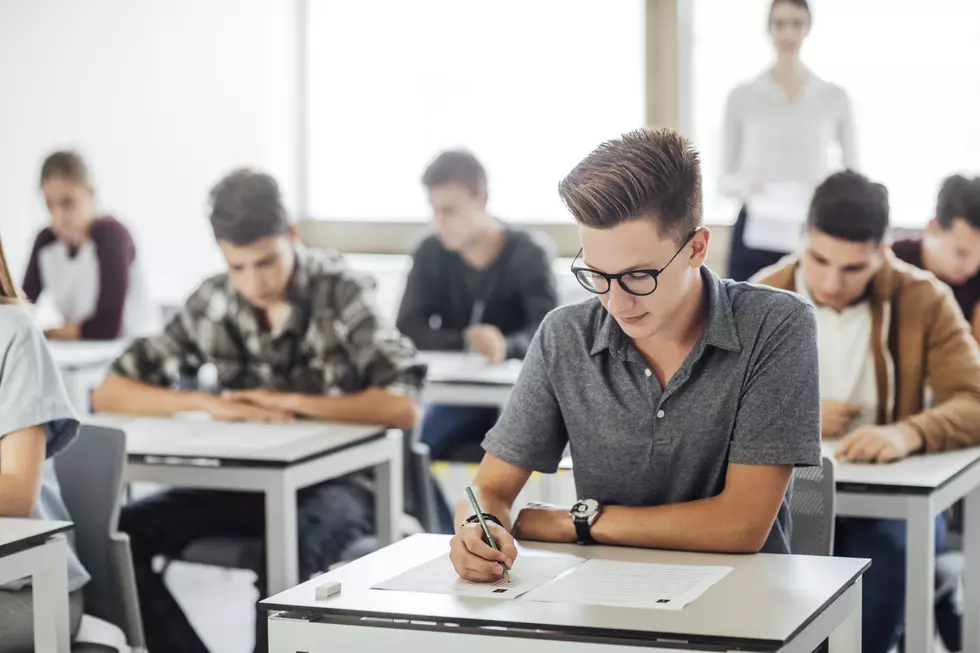 Report Says Genesee County Students May Not Be 'College Ready'
LuminaStock via Getty Images
A new report shows Genesee County students' SAT scores falling short of what is considered "college ready."
In the results published my MLive, 95 Michigan schools (out of 811) had students meeting or exceeding the national requirement to be fully "college ready" based on SAT scores. Only one Genesee County school was among those 95 -- Genesee Early College of the Carman-Ainsworth district ranked 37th in the state. 22 of the "college ready" schools were located in Oakland County, while Wayne and Kent Counties had 12 and 10, respectively.
The database was comprised of score averages from both sections of the SAT test that includes Math and Reading/Writing. The scores were from SAT tests administered to the Class of 2019 during their junior year in March of 2018. As a whole, the Class of 2019 in Michigan averaged 494.8 in math and 505.3 in reading.
Commanding the top position was International Academy in Oakland County, with 97% of their 379 students considered "college ready," and an average SAT score of 1341.6 out of a possible 1600.
Within Genesee County, Goodrich ranked highest at 103rd, followed by Grand Blanc at 127th, Flushing at 133rd, and Davison at 139th. The SAT website is quick to note that "college readiness is a continuum -- students scoring below the SAT benchmarks can still be successful in college, especially with additional preparation and perseverance."
For more on this story and a link to a searchable database of all schools evaluated in the study click here.