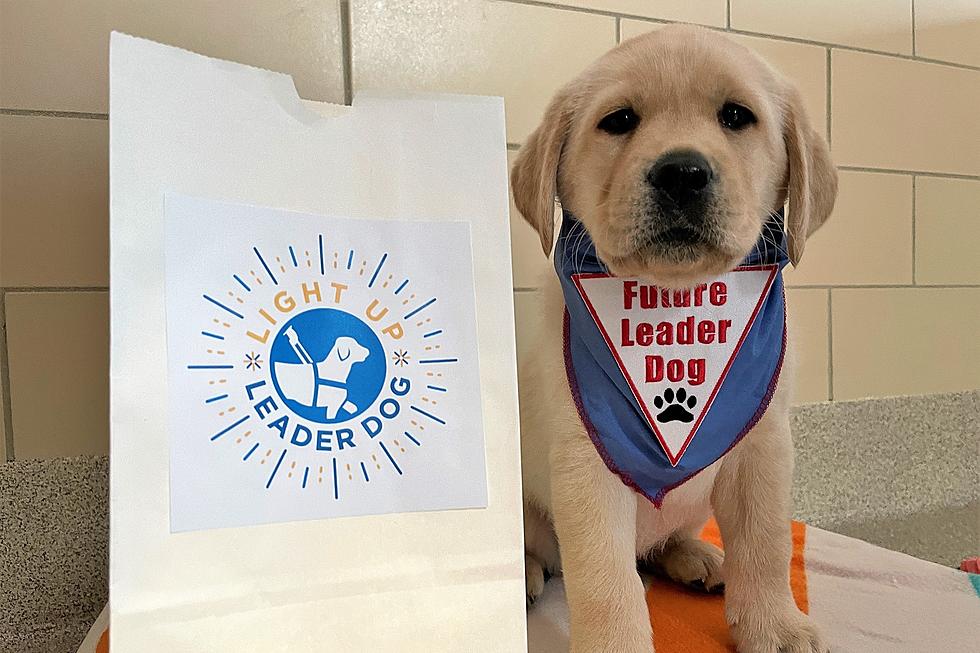 Love Dogs? Michigan Based Leader Dogs for the Blind Needs Puppy Parents
Photo: Leader Dogs for the Blind Facebook
Sometimes I think the Gods of really cool things just smile down on us.
Check this out, Leader Dogs for the Blind is looking for volunteers to....wait for it...raise puppies. WHAT?!?!? Yes, the Michigan-based service is looking for Labrador lovers to be puppy parents.
Leader Dogs for the Blind is looking for the right people to give of their time, about 12 to 15 months, to raise a Future Leader Dog. They need someone to handle all daily care and training to help those cute balls of fur become a trusted guide dog for someone who is blind.
How Do I Sign Up to Raise a Leader Dog Puppy?
According to their website, it isn't too difficult if your heart, and time, are in it. You don't need any experience raising a puppy to become a puppy raiser. Leader Dogs for the Blint is there to help you every step of the way. They also note that the other puppy raisers in the group are there to help and answer any questions you have along the way. The key is to be willing to give time, patience, effort and love.
Keep in mind that volunteers must be within driving distance of Rochester Hills, where the organization's campus is located. If you are interested in applying and getting more details about the "dream assignment", you can click here.  
Michigan-based Leader Dogs for the Blind was founded back on April 4, 1939, by Charles A. Nutting, Donald P. Schuur, and S.A. Dodge, members of the Uptown Lions Club of Detroit. They were motivated to help friend,  Dr. Glenn "Doc" Wheeler, who had lost his sight, find a guide dog. They graduated their first class graduated in October 1939.
LOOK: Here Are 30 Foods That Are Poisonous to Dogs
To prepare yourself for a potential incident, always keep your vet's phone number handy, along with an after-hours clinic you can call in an emergency. The ASPCA Animal Poison Control Center also has a hotline you can call at (888) 426-4435 for advice.
Even with all of these resources, however, the best cure for food poisoning is preventing it in the first place. To give you an idea of what human foods can be dangerous, Stacker has put together a slideshow of 30 common foods to avoid. Take a look to see if there are any that surprise you.