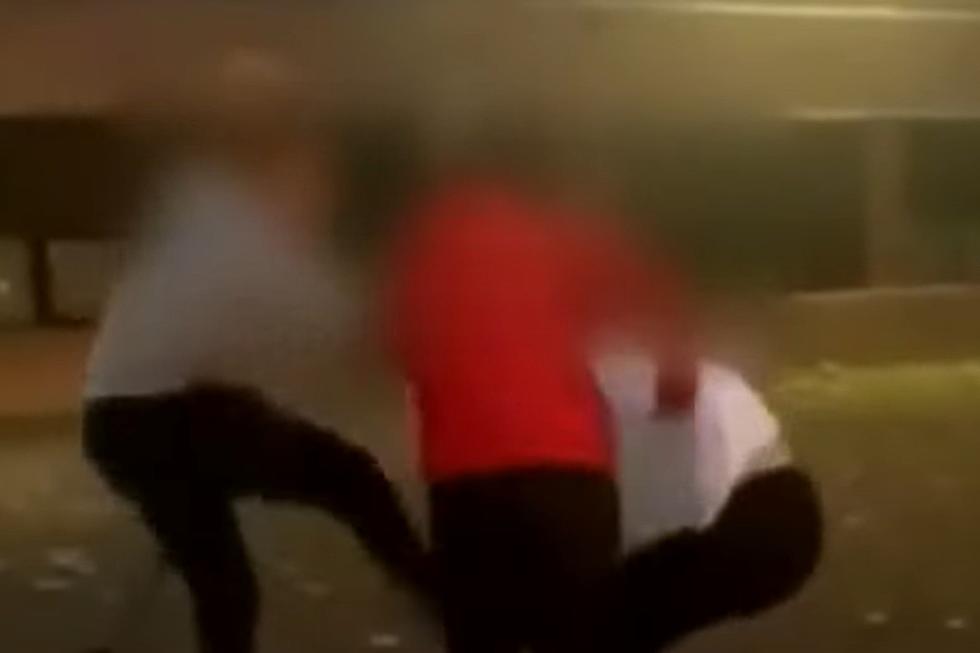 Roseville Woman Helps Girl in Middle School Fight, Kicks Child in the Face
Fox 2 Detroit YouTube
Roseville police are looking for a woman in her 30s that recently helped a middle school student beat the hell out of another child.
A disturbing video (below) recently surfaced that shows the woman punching and kicking the child in the face. I'm not gonna lie, it's pretty tough to watch. I hate watching kids fight but it's even harder to watch when an adult is involved too.
According to Fox 2 Detroit, the video from Roseville Middle School is now the focus of a police investigation. It shows a woman in a gray hoodie jumping into a fight between two students. She's said to be related to the girl in red.
When did this incident take place?
The fight happened last week on school grounds around 7 a.m., prior to the start of the school day.
Officers arrived at the school but the fight was already over and the adult was nowhere to be found.
The adult in the video should have been there to break up the fight but instead jumped in and helped overwhelm the other student. Fights happen all the time but rarely do you see a parent/adult jump in and beat down another child. The whole thing is so messed up.
Roseville Deputy Police Chief Mitch Berlin:
Our detective bureau is working on it diligently and should have charges coming forth relatively soon and just hope that person decides to turn themselves in and expedite the process.
It's unclear at the moment what led to the fight between the two students and the adult.
50 Awesome Michigan Kids Who Are Absolutely Adoptable
This Michigan Home Has an Indoor Pool (But Needs a Little TLC)
Just think of the money you'd save on gym memberships.
Owning a house with a pool in Michigan usually means enjoying a pool for about four months and loathing it the rest of the year. Not this house. This baby has an indoor pool that can be used year-round.
Although we do admit that it needs a bit of TLC.