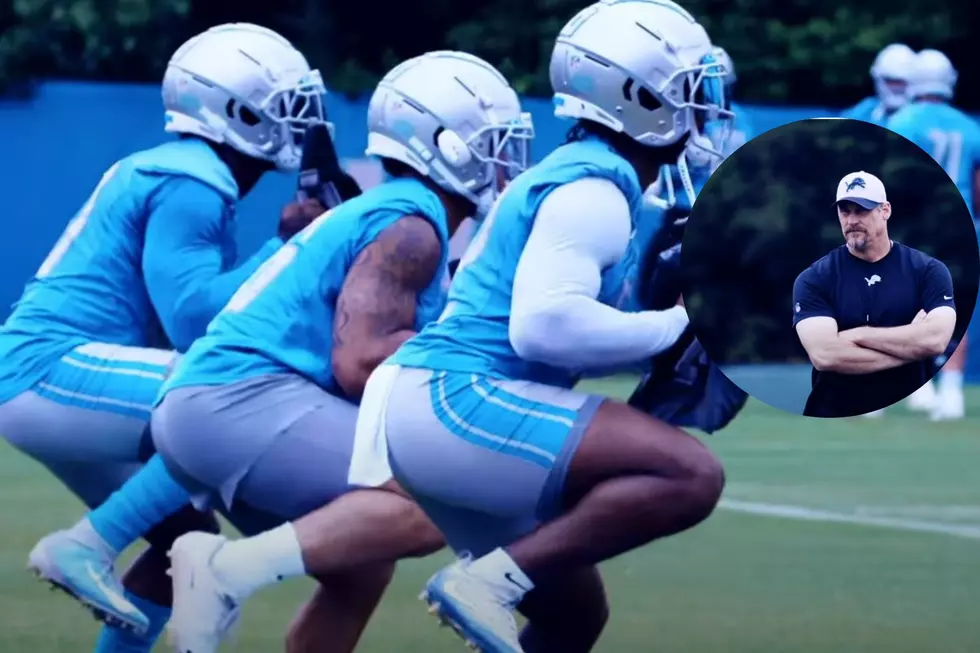 Watch New HBO Trailer for "Hard Knocks" with Spotlight on Detroit Lions
Youtube
They may not be the best team, but they're our team. The Detroit Lions have had their fair share of moments reaching for the spotlight on the field over the years. Thanks to HBO, the team is about to find themselves smack dab in the spotlight.
HBO has released the first trailer for the upcoming season of the popular show Hard Knocks, and the Detroit Lions are front and center. From pre-season planning to training camp, the reality of the Lions organization is being documented.
Back in March of this year, it was announced that the Lions would be the subject of HBO's documentary series, Hard Knocks. The show follows NFL teams throughout training camp. The Lions have been eligible for the HBO series for the last couple of seasons but were never chosen until this year.
According to ESPN, the team was one of three NFL teams that couldn't turn down the invitation to be featured on the show based on NFL rules for ensuring cooperation for the show.  The other two were the Carolina Panthers and the New York Jets.
"We are excited about the opportunity to showcase the city of Detroit and the amazing culture we are building at the Lions," team president Rod Wood said in a statement. "HBO Sports and NFL Films are the best of the best and we know they will be excellent partners in sharing our story with football fans around the world."


Hard Knocks, heading into its 17th season, will premiere on August 9th with five episodes for this season airing at 10 pm on HBO and can be streamed on HBO Max.
Take a look a the first trailer below.
https://youtu.be/EqzybMVURls
LOOK: The best minigolf in every state
Using 2022 data from
Tripadvisor
,
Stacker
compiled a list of the highest-rated minigolf courses in all 50 states including Washington D.C.
The Detroit Lions Throughout The Years With Collector Items
Love 'em, or hate 'em, they're still the good old Detroit Lions. Take a look back in time with some collector's items from over the years and see how the Detroit Lions have evolved over the years.