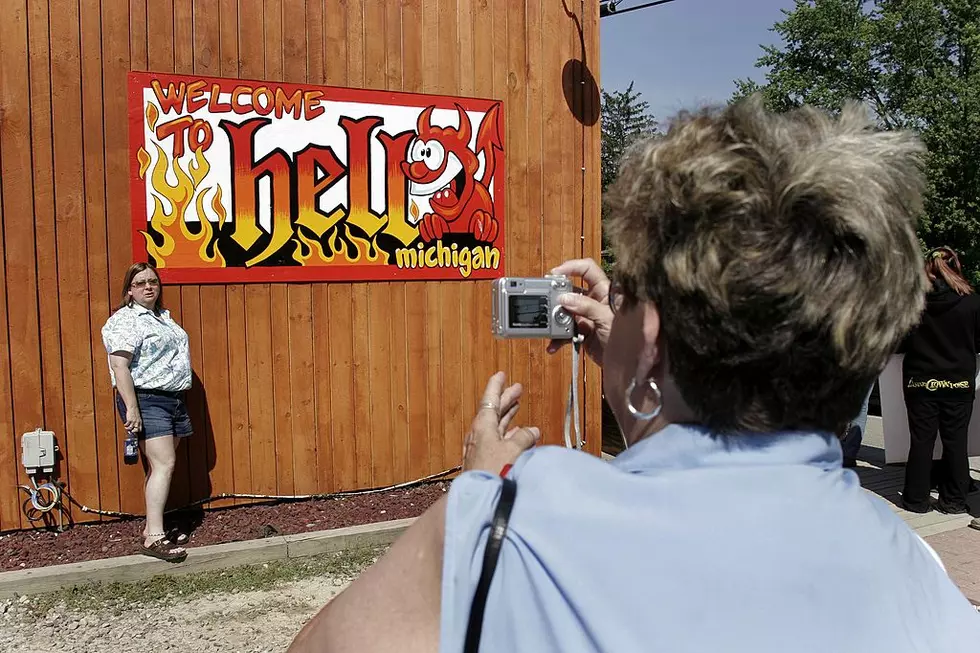 Wanna Get Married in Hell, Michigan for Free on Leap Day This Year?
Getty Images
Did somebody say FREE WEDDING?
They sure did - in Hell. Hell, Michigan.
Hell is about 20 miles outside of Ann Arbor and the tiny town, which consistently capitalizes on their unique name, is looking for 29 couples who want to get married on February 29th at 2:29 PM.
A reverend will perform a mass ceremony outside of the chapel for all of the couples, and the ceremony will take place regardless of weather.
If you want to get in on this, you'd better hurry - the 29 spots are almost full. If you and your significant other are interested, you can text Reverend Vonn at 810-623-1125. You MUST obtain a marriage license from the county that you live in.
Couples will receive a marriage certificate that says, "Married in Hell."