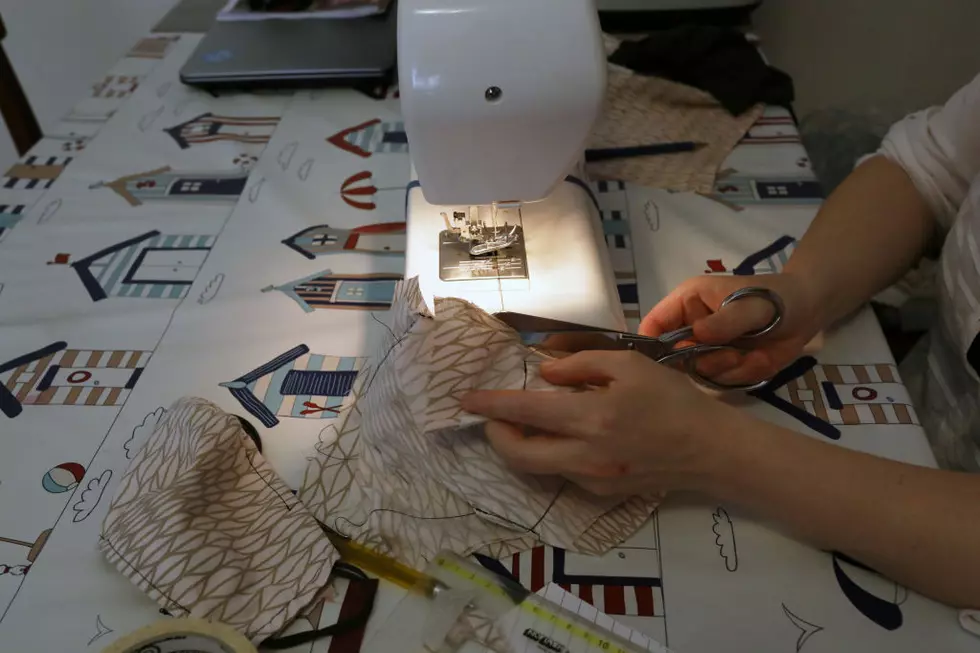 Wanna Buy Local? Here Are Two Mask-Makers Located in Michigan
Getty Images
You don't have to look very far if you want to buy Made in Michigan masks.
We were thrilled to talk to two local Michigan companies this week who have transitioned from making their other products into making masks to keep people safe during the pandemic.
On Tuesday, we talked to Fred Hajjar who, along with his siblings Mark and Vanessa, started a company in metro Detroit that sold ugly Christmas sweaters in 2012. They sold ugly sweaters to the Ellen Degeneres show, Frito Lay, Twitter,  and T-Mobile. And now, they've transitioned into making masks.
And, for every mask sold, the company donates a mask to a different organization every week.
You can purchase one of these Michigan-made masks HERE.
Looking to stay even more local? Check out Fannie Lucille, made by Flint native Kala Wilburn.
Her husband, Randall, also owns Velocity Tees, and was recently shouted out by Governor Gretchen Whitmer for their "Big Gretch" shirts.
Kala learned how to sew from her family and has been doing it since she was a child. She's also going to be holding some virtual sewing classes for people who want to learn.
She's also one of the few mask makers who offer masks for men with beards. To shop Kala's masks, click HERE.
You can also check out her other creations HERE on Facebook.
Big thanks to Fred and Kala for taking the time to be on the show this week! Always great to hear from local entrepreneurs. Mask up, Michigan!
Enter your number to get our free mobile app
READ MORE: See how some companies are changing their businesses to combat COVID-19