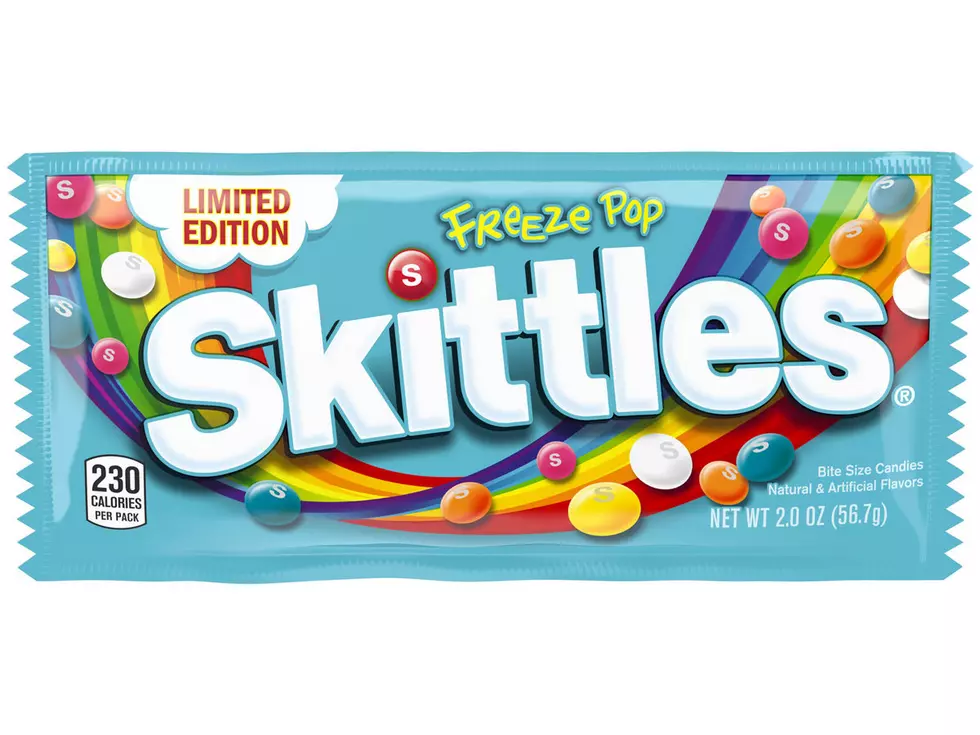 Skittles Candy is Going Summer with Three New Flavors
Skittles
Tasting the rainbow is going to get a bit interesting this summer. Skittles has announced that it will be releasing three new flavors for the summer season. From packaging to flavors the candy giant is looking to kick off a tasty summer with freeze pop-inspired Skittles, Skittles Imposters, and Skittles Sour Wild Berry.
Imposter Skittles are currently available and as the name suggests, the appearance and flavor of these new Skittles don't match up. Available exclusively at Walmart, the Impostors will feature Alter Ego Orange, Cryptic Citrus, Sneaky Strawberry, Undercover Apple, and Raspberry Ruse as flavors. The big twist will be the outside color of the treat doesn't match the flavor inside leading to the taste bud twist.
Also being released is Skittles Freeze Pop. Designed to mimic the flavors of the freeze pops in plastic sleeves you ate as a kid, the new candy taste is your dose of summer nostalgia. Everyone can remember how those frozen ice pops were like the big hit of our summertime treats. Skittles Freeze Pop bags come with familiar freeze pop flavors, including Blue Raspberry, Lemon, Grape, Orange, and Strawberry. All minus the sticky hands after. Freeze Pop Skittles will be available only at Dollar General starting in June.
And we can't forget about a little summer berry blast. Also arriving in June the tart mix will feature flavors such as Sour Strawberry, Sour Berry Punch, Sour Wild Cherry, Sour Melon Berry, and Sour Raspberry. The sour mix will also be exclusive to Dollar General.
These Skittles aren't here to stay though, and are limited for Summer 2019 only, so be sure to capture the rainbow of flavor before they're gone.