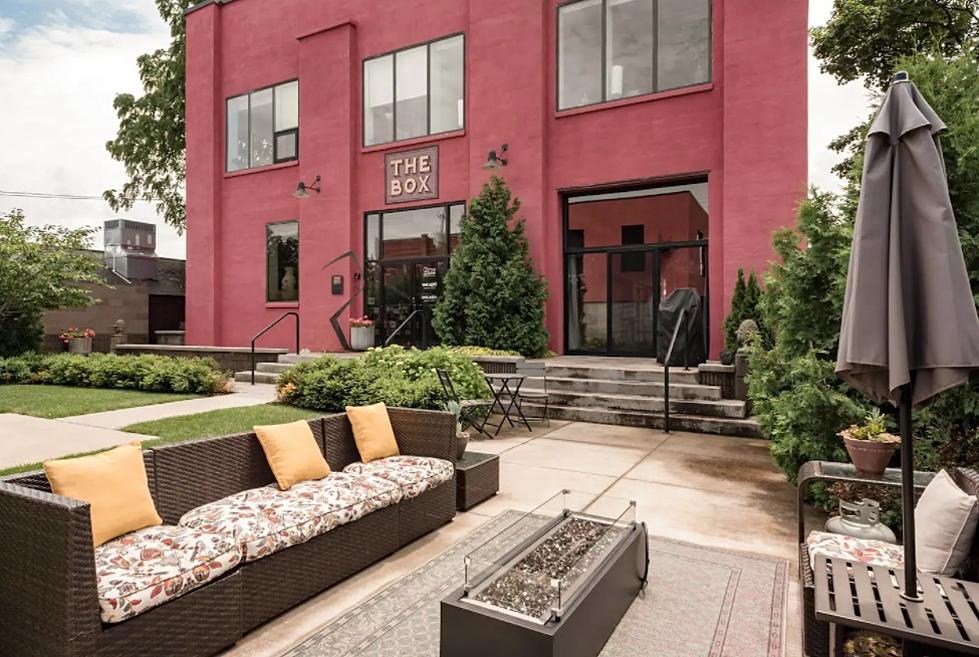 Spend a Night in a Revamped Cigar Box Factory in Traverse City
Victoria + Matt via Airbnb.com
Are you looking to take a little trip to Northern Michigan? If you've never been to Traverse City, it's a beautiful city full of adventure.
It also has some very unique places to stay too. How do you feel about staying in a revamped cigar box factory?
I feel like when you say it like that, it sounds a bit creepy but I promise it's super cool and cozy! I'm sure one of your questions is "Does it smell like a cigar?" No, it doesn't. It's completely redone remember?
The Revamped Cigar Box Factory Airbnb
If you're looking to lounge around for a couple of days, great news, you have plenty of places to do so. They have so many couches in the living room and family room.
And you know what makes a lazy day on the couch better? A good book. Lucky for you, they've got books for days. I'm not exaggerating either, their book collection is crazy.
The loft has two bedrooms and both feature a king sized bed. If you have kids, they have a Pack n' Play for you too. How cool is that?
There's the coolest walk in shower and soaking tub in one of the bathrooms and two separate sinks. So, you don't have to arm wrestle someone for who gets to brush their teeth first.
I know you're wondering about the kitchen situation and all I have to say is that you could invite the entire town it's that big.
Did I mention that the Airbnb has a 4.98 star review? Here's one of their online reviews from July 2021,
The Loft was a terrific travel experience & 'a gem of a find.' The interior spaces and the exterior courtyard provided a fun, lovely & restful getaway. The Loft has a unique history, great architecture & design, surrounded by great books, comfortable furniture and easy location to downtown. We've traveled AirB&B & (Hidden by Airbnb) for 5 years & this was a 'Top 3' experience!!
The Revamped Cigar Box Factory Airbnb in Traverse City
Are you looking for a unique place to stay in Traverse City? We may have found the perfect spot for you.
LOOK: Famous Historic Homes in Every State