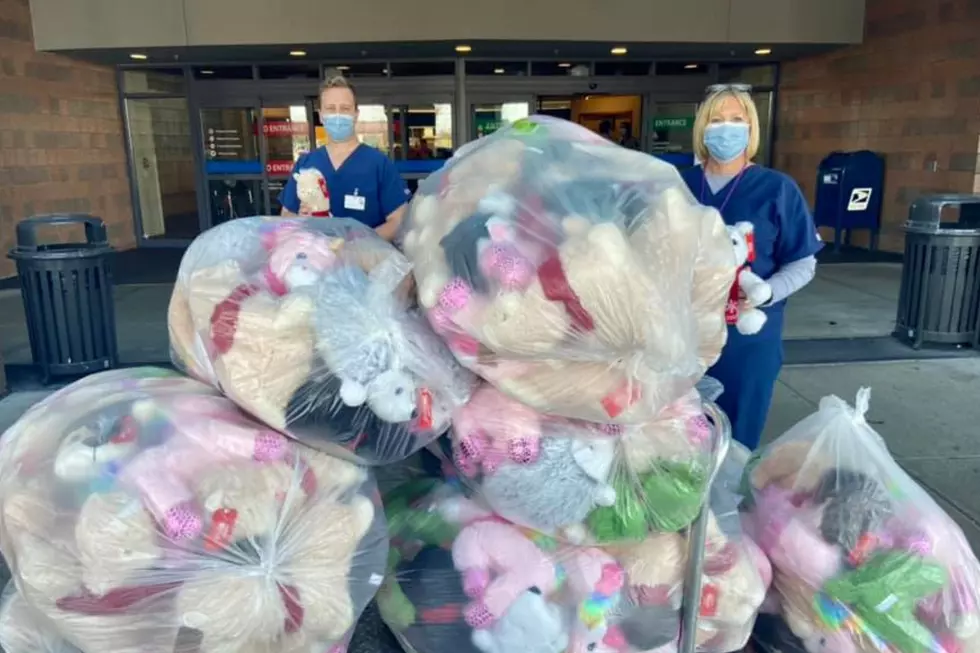 PetSmart Donates Stuffed Animals to Kids at Genesys Hospital – The Good News
PetSmart Grand Blanc via Facebook
"We want every child to cuddle a plush animal and bring a "Smile" to their face!"
PetSmart of Grand Blanc has donated eight full bags of plush stuffed animals to the kids who are being taken care of Ascension Genesys Hospital - the program is called PetSmart's Chance & Friends Holiday Philanthropic Collection.
This holiday season, shoppers can choose from an adorable plush dog, cat, bunny or unicorn, complete with a squeaker, from PetSmart's Chance & Friends Holiday Philanthropic Collection. For every in-store or online purchase of a plush toy, PetSmart will donate 10% of the sale to PetSmart Charities to fund animal-assisted therapy programs at children's hospitals.
If you want to help but don't want to keep the stuffed animal, PetSmart will donate it to  children's hospitals, police departments, animal shelters and other nonprofit organizations in their community.
Every one of the over 1,500 PetSmart stores choose non-profit organizations in their area to donate to.
Let's be honest - the hospital is a scary place, even for adults, and especially now with the COVID-19 pandemic. Wait times are skyrocketing for emergency room visits; wouldn't it be wonderful to be able to give a stuffed animal to a frightened child in the hospital?
It's rare that you see a huge chain store donate to local charities. Big thanks to PetSmart of Grand Blanc for giving back!
Enter your number to get our free mobile app
KEEP LOOKING: See What 50 of America's Most 'Pupular' Dog Breeds Look Like as Puppies