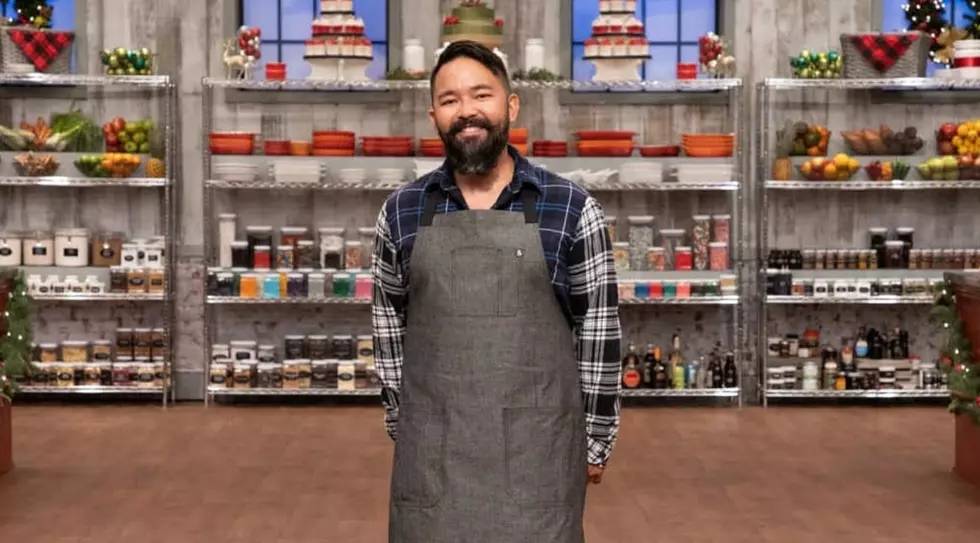 Michigan Man Competing on Holiday Baking Show for $25K – The Good News
Jonathan Peregrino via Facebook
He left the corporate world to bake, and now he's up to win $25,000 for it.
Jonathan Peregrino used to be a businessman in sales and marketing. For 15 years, he worked for a company that is now called DRiV. And then, he decided to uproot his life in the mitten state and move to the Philippines, where his parents are from, and study baking.
He told MLive that it was a great opportunity for him to spend time with his family and also to reconnect with his family's heritage.
He currently has two baking jobs - he's the head baker at a Detroit coffee house and also works as the pastry assistant at Oak and Reel, an Italian restaurant in Detroit, where he works directly underneath a 2-star Michelin chef.
Personally, my favorite part of this story is hearing how the network not only contacted him about the show but filmed during COVID-19 - he was messaged through Instagram by a casting director. At first, he thought it was a joke. And then, after a Skype interview, they told him that there was an opening on a holiday baking show.
He was flown out to Los Angeles and quarantined for a few days, and the rest is...on the Food Network. There are 12 contestants and the prize is $25,000.
Season 7 of the Holiday Baking Championship airs on Monday nights on the Food Network. Good luck, Jonathan!
Enter your number to get our free mobile app
LOOK: Here are copycat recipes from 20 of the most popular fast food restaurants in America