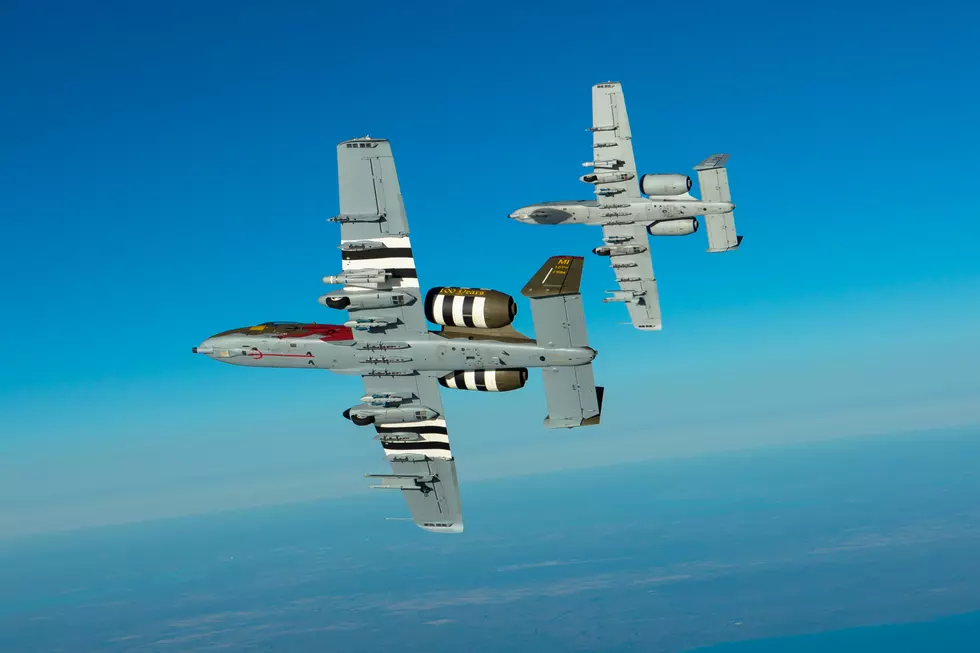 Michigan Air National Guard & Blue Angels Take To Skies
Photo: Chris Mudd 127th Wing Media
All eyes will be to the skies this week around Michigan. Aircraft from the Michigan Air National Guard will be conducting flyovers throughout the state to show appreciation to front-line workers in the battle against COVID-19.
Crews with the National Guard out of Selfridge Air National Guard Base in Harrison Township will take to the air Tuesday and Wednesday. According the Facebook page for the 127th Wing, the flyovers will involve KC-135 and A-10 aircrafts.
The tentative schedule is as follows:
Tentative Schedule:
Tuesday, May 12
KC-135 Flyover:
• Marquette, MI
• Lansing
• Flint
Tuesday, May 12
A-10 Flyover:
• Traverse City
• Grand Rapids
• Battle Creek
Wednesday, May 13
KC-135 & A-10 Flyover
• Novi
• Detroit
The Air National Guard is doing the special flyovers, dubbed "Michigan Strong" as a hometown salute to the residents of Michigan and to show support for healthcare workers, first responders, military members and other essential personnel during the COVID-19 pandemic.
In addition, according to their Twitter, The Blue Angels have rescheduled their flyover for Detroit. They will be heading our way on Tuesday. Their original "America Strong" flyover for Detroit was rescheduled from April due to weather. The Blue Angels are expected to do the Detroit flyover in conjunction with Chicago and Indianapolis.
The Michigan Air Nation Guard/ 127th Wing has announced their schedule on their Facebook page. They will flyover Flint's Mclaren Hospital and the Food Bank of Eastern Michigan at 3:50pm. The Blue Angels have released their flight routes and times on their Facebook page showing them over downtown Detroit at 11:51a.m. Tuesday morning.
Enter your number to get our free mobile app
KEEP READING: See how sports around the world have been impacted by the coronavirus