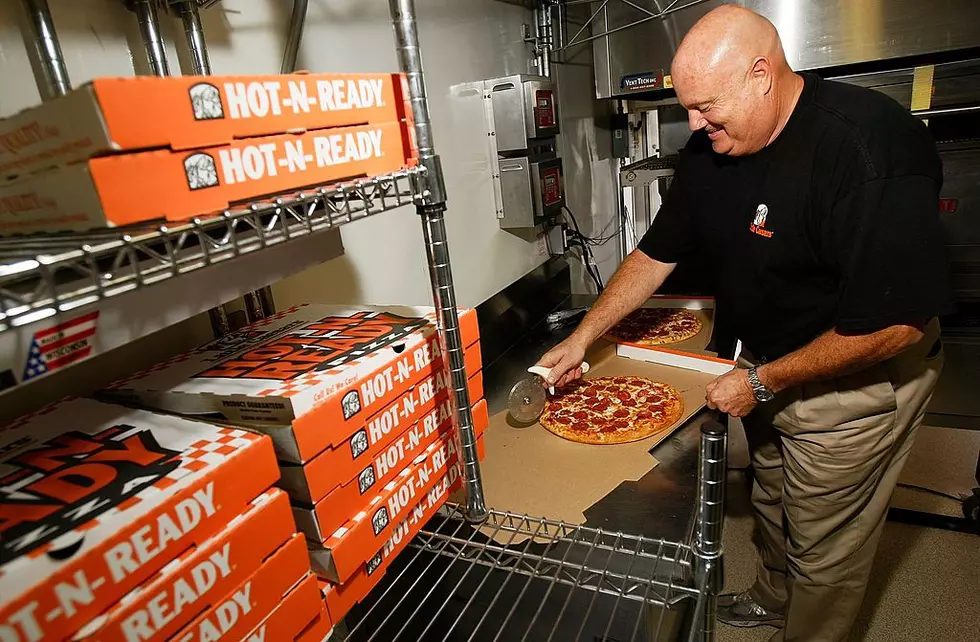 Little Caesars Added a Pizza Portal to Michigan Store
Getty Images
Detroit based pizza company Little Caesars has found a new way to get pizza to customers. They have added two pizza portals to their Troy location. What makes this better than just purchasing a Hot-N-Ready? There is no line!
To use the Pizza Portals you order your pie through the Little Caesars app, pay through the app, then wait for the notification that your food is ready. Your freshly baked pizza will be kept warm inside the Pizza Portal until you arrive. You are given a unique code to unlock the portal.
It's basically like a pizza ATM. What a time to be alive!