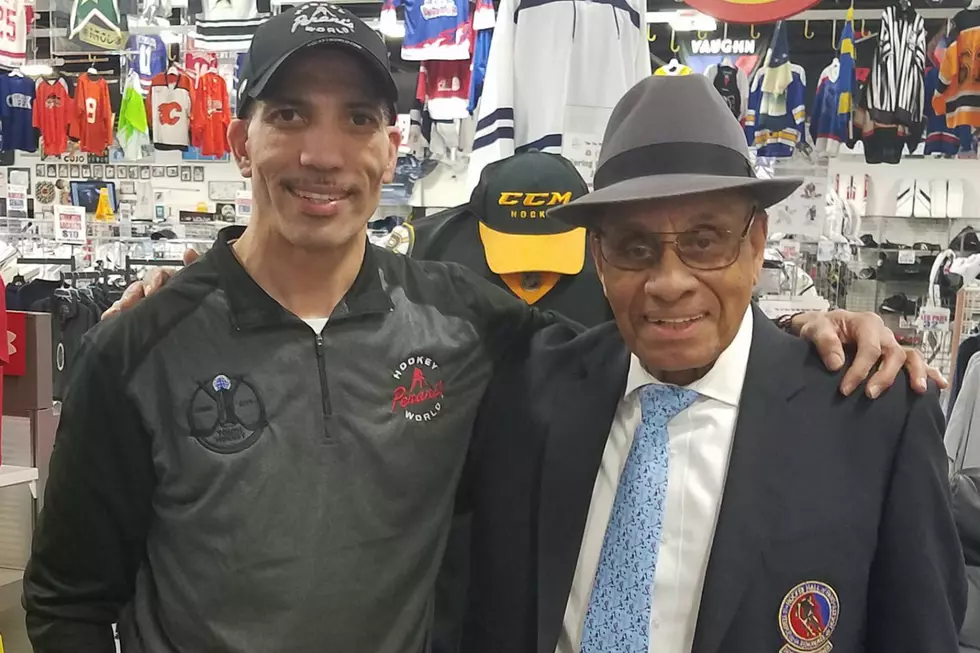 Flint's Rico Phillips Nominated For The NHL's Willie O'Ree Community Hero Award
Courtesy of Rico Phillips
Rico Phillips is a staple in Flint hockey, and is now one of three people nominated for the NHL's Willie O'Reed Community Hero Award.
Rico is a Flint Firefighter and founded the Flint Inner City Youth Hockey Program. He also puts on the annual High School Alumni Hockey tournament and fundraiser that took place last weekend.
Rico is definitely a Flint celebrity, and deservedly so. He works tirelessly throughout the year to make sure that kids in Flint have the chance to play hockey for free. His inner city youth hockey program works to expose kids to hockey that may never have had the chance. The program is completely free, and Rico even worked to provide rides to and from practices for kids.
I don't know anyone more dedicated to teaching hockey to kids in Flint that Rico. He is more than deserving of all of our votes, so make sure to vote for Rico today! You can vote here, or click on the picture below to vote.
You can vote once per day now through May 5th. The winner will be presented the award at the 2019 NHL Awards on June 19th at 8pm. Let's make sure Rico hears his name called, and gets to walk on stage to accept the award.