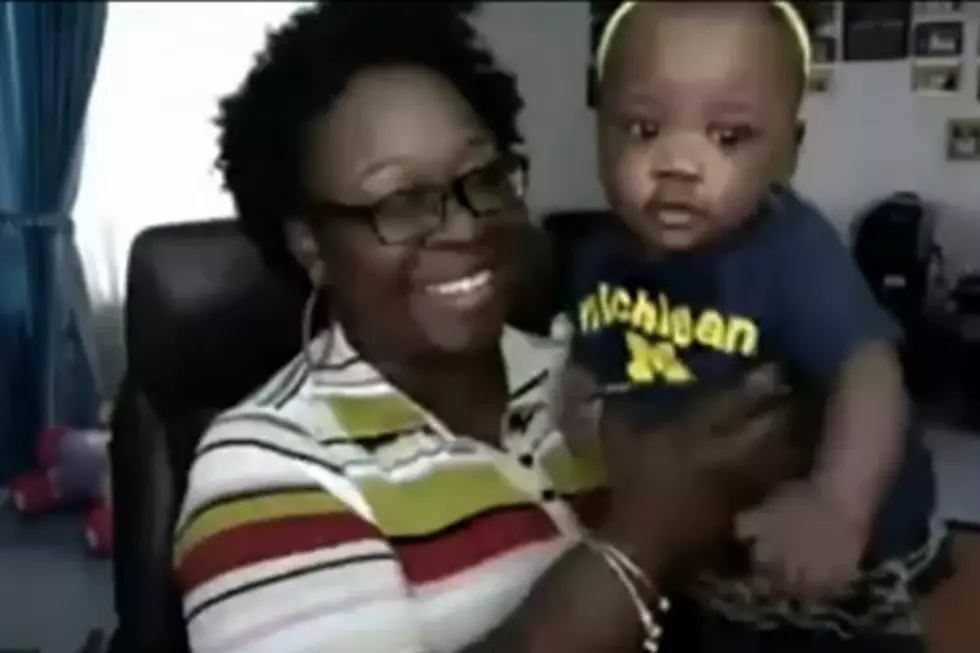 Flint Mom is Paying it Forward After Receiving Baby Formula Donation
WNEM TV5 via YouTube
During our national crisis which is making baby formula very difficult to find, one Flint mom who received a generous formula donation is paying it forward to other families.
SEE ALSO:  State of Emergency Declared After Tornado Rips Through Gaylord, Michigan
Ashley Strozier says her daughter spent nearly three months in the NICU at C.S. Mott Children's Hospital in Ann Arbor. The mother of four tells WNEM-TV that Briella had to be fed with Enfamil's ready-to-use NeuroPro formula designed specifically for babies born prematurely.
Upon arriving home, Briella began taking the special formula blended with breastmilk. But an illness that caused Ashley to need surgery has greatly reduced her breastmilk production.
"I recently had surgery in January and because of the recovery process and being on certain medications I wasn't able to produce as much breastmilk and it became a struggle on top of trying to figure out day-to-day life, managing four children," Stozier says. "It's a lot, and my body has been through a lot."

 
Abbott Plant Shutdown Leads to National Shortage
But Strozier became panicked as she had difficulty finding the formula her baby needed. She posted about the situation on Facebook and then found an equivalent formula at a store in Ypsilanti.
After purchasing a significant quantity, Strozier was contacted by a woman in Flushing.
"A very nice lady, we're going to call her 'Facebook Auntie Vicki', she inboxed me and said, 'Hey, I'm in Flushing, let's do a meetup at Walgreens,'" Strozier tells the TV station in the video below.

 
Paying it Forward
Now with an excess amount of formula on her hands, Strozier decided to pay it forward.
She divided the dozen or so cans of formula she received from the woman in Flushing and is distributing it to two families who have been searching for the product. She says one family is here in Mid-Michigan while the other has twins in Alabama.
See Pictures From the Tornado That Devastated Gaylord, Michigan
A rare tornado ripped through the small Northern Michigan town of Gaylord on Friday. The twister left at least one person dead, more than 40 injured, and a trail of destruction to property.
Futuristic Home on the Lake for Sale in Linden
Welcome to one of the coolest, sleekest, totally future vibe homes around. Located on Pinewood Trl in Linden right on the highly desirable all-sports Silver Lake, this home is overflowing with uniqueness. On the market for $2,299,000, it's a must-see. Check it out.
Don't Throw Stones at This Glass House in Northern Michigan
This gorgeous house in Suttons Bay features glass from top to bottom. The view would be incredible, year-round. The heating and cooling bills, however, would be something else.