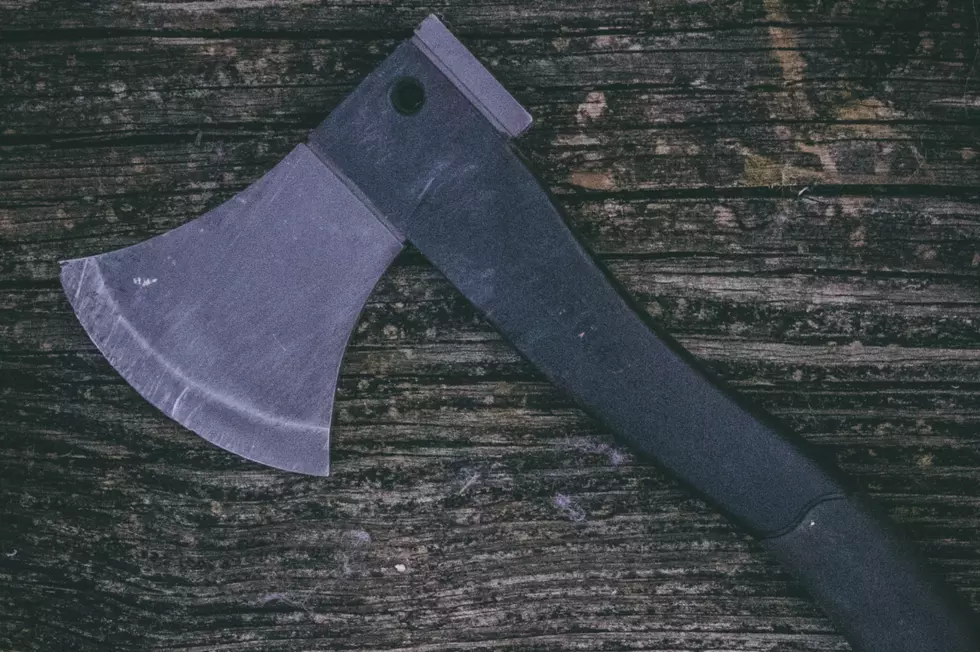 Upper Peninsula Man Attacked by Man With Hatchet While Walking His Dog
Justin; Unsplash
Imagine it's a beautiful Sunday evening in Michigan and you decide to take your dog for a walk, something you do every evening. While you're strolling down the road, enjoying the spring weather, all of a sudden a man with a hatchet comes out of nowhere and attacks you. Sound frightening, right? Well, that's exactly what happened to a man in Manistique, Michigan.
It sounds like something straight out of a horror movie. Unfortunately, it was a real life situation for Ronald Cunningham, 64, of Manistique. He was simply out walking his dog this past Sunday evening when a stranger came at him with a hatchet. He hit Cunningham several times before fleeing the scene.
Police eventually arrived but the attacker was already long gone.
Reeves Edward Kingren, 20, of Manistique was the hatchet wielding maniac. According to MLive, Kingren was arrested at a nearby gas station after a friend who'd picked him up called police because he was acting irrationally and was carrying a hatchet. That friend had no idea that police were already looking for Kingren.
Kingren's next court appearance is set for May 25 for a probable cause hearing. His bond was set at $50,000 cash or surety. He's being charged with assault with intent to do great bodily harm less than murder in connection to the incident.
I'm really interested in hearing the follow up to this story. I mean, what sparked this guy to start attacking people with a hatchet?
Updated: From what I'm told, this man has suffered from mental illness for years.
Don't Call Yourself A Yooper Unless You've Been To These Michigan Upper Peninsula Places
It can almost be looked at as a different state entirely, while encompassing everything beautiful about Michigan. There are some spots that are truly breathtaking, and if you've never planned a trip to the upper peninsula, make sure you're comfortable with long drives.
16 Famous or Notable People Born in Michigan's Upper Peninsula
Michigan has unleashed a lot of talent into the world. Check out these 16 famous and/or notable people that were born in Michigan's Upper Peninsula.
Frying Pan Island for Sale in Michigan's Upper Peninsula
For $580,000 you could own Frying Pan Island, a 3-acre island that sits in Michigan's Upper Peninsula.