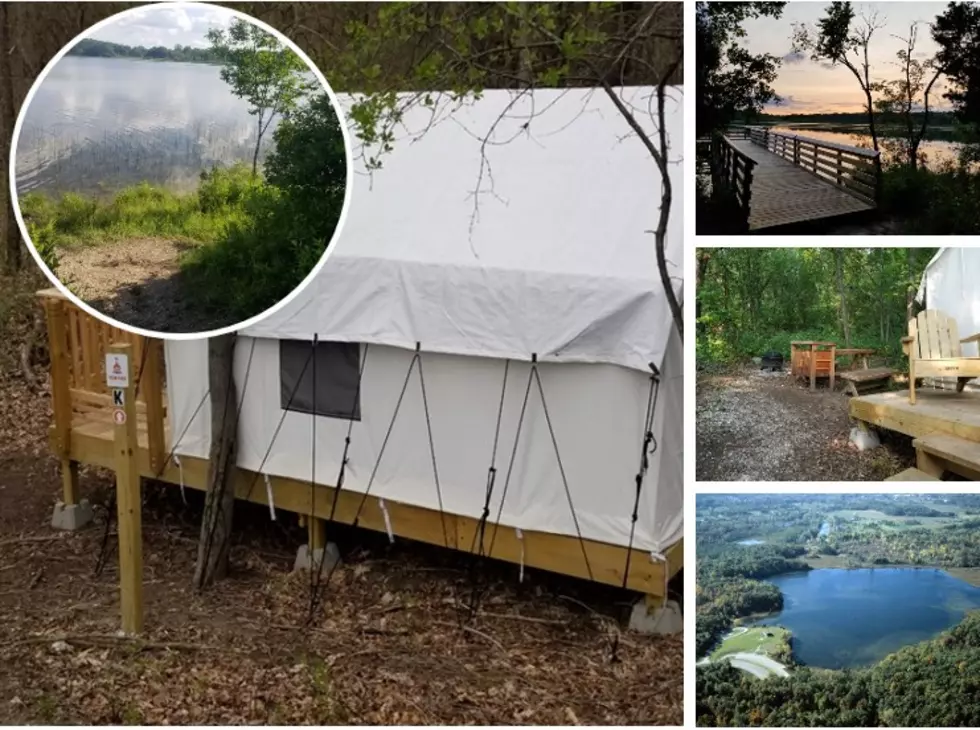 Privacy Awaits At This Pure Michigan Tentrr Campsite
Tentrr
I think it is safe to say that most of us are familiar with Airbnb. How about Tentrr? Anyone? I had no idea was Tentrr was until recently. If you are looking to get away from it all, you need to know about Tentrr.
Tentrr is a booking site that connects vacationers with private landowners for an upgraded camping experience. I should note that there are Tentrr locations in state parks, a case in point is the one I am sharing with you today.
This particular Tentrr camping location is near Teeple Lake in the Highland Rec Area Park. The description of the camping area is as follows,
A great addition to the scenic Highland Rec Area Park, this signature site is located right on Teeple Lake! Enjoy waking up with the sun reflecting off of the lake. There are miles of trails, rivers, and ponds to explore, and plenty of other activities just outside your tent - you will never be bored!

 

Just 20 miles to the city of Pontiac, Michigan, and down the street from Milford, Michigan, there are countless local eateries and shops in both cities for campers who want to adventure out into the surrounding areas.
Tentrr supplies you with an awesome camping tent (see below), all you need to bring is food and bedding. Alcohol too if allowed on your particular campsite (not allowed in state parks).
You do not have to travel far to truly get away from it all. I love that this particular Tentrr spot is still close enough to civilization and water. If you want to truly get off the grid - there is a Tentrr for that too.
Enjoy the photo gallery below, and let me know if you have ever used Tentrr. Here is to a great Michigan summer full of fun and adventure.
Michigan Tentrr Campsite Will Take You Off The Grid.
12 Michigan State Parks That Offer Winter Camping Options
If you are a winter enthusiast, there are 12 Michigan State Parks that offer winter camping options for you to enjoy.