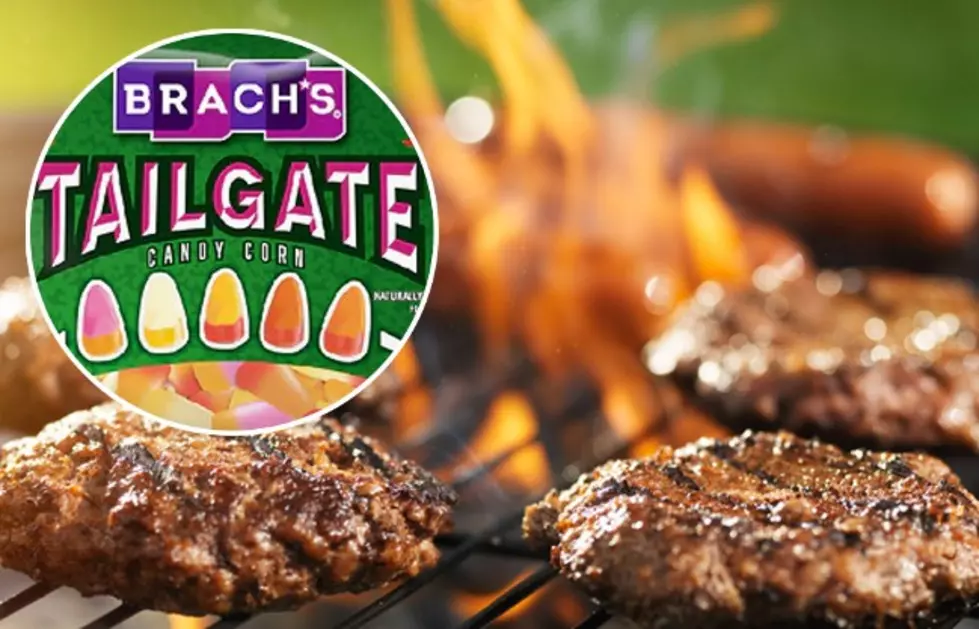 Make Tailgating Easy – Brach's Hot Dog And Hamburger Flavored Candy Corn
rez-artSource
Getty Stock / ThinkStock/Walgreen's
Calling all football fans, prepping for your tailgate party just got a lot easier. Brach's has released several new candy corn flavors for the upcoming football season. Why pack a cooler full of hot dogs, when you can just serve hot dog-flavored candy corn?
But wait - there are more flavors to choose from and they are as follows,
Hamburger
Popcorn
Fruit Punch
Vanilla Ice Cream
Do you recall ever eating ice cream or drinking fruit punch at a tailgate party? I don't. Where is the beer flavor candy corn? However, the hamburger and hot dog flavored sugar bombs do sound interesting and definitely go with the tailgate theme.
It's doubtful these new candies will replace actual hot dogs and hamburgers at any upcoming tailgate parties, but it is definitely an interesting concept. Just think how surprised your friends will be when you throw a bag of tailgate-themed candy on a paper plate before the big game. Bon Appetit football fans.
Now that I think about it, there is a really great reason why Brach's Tailgate Candy Corn should be your go-to meal at your tailgate party - think about all the extra room you will now have in your cooler for more beer. Now that is a total win-win.
If you are as curious about these candies as I am, you can grab a bag at Walgreen's. Let me know what you think if you do try them.
Machine Shop Owner Kevin Zink's Top 5 Sauces
8 Unique MI Sports Teams, Leagues, and Clubs You Didn't Know Existed
There are quite a few unique sports leagues, teams, and clubs in Michigan. Check them all out here. From kites to Quidditch, Michigan has it all.
SEE MORE: Our Favorite Detroit Lions Memes
MORE: Michigan's Greatest Sports Traditions
Part of the allure of sports is the sense of tradition, and these Michigan traditions are something that fans look forward to every year.