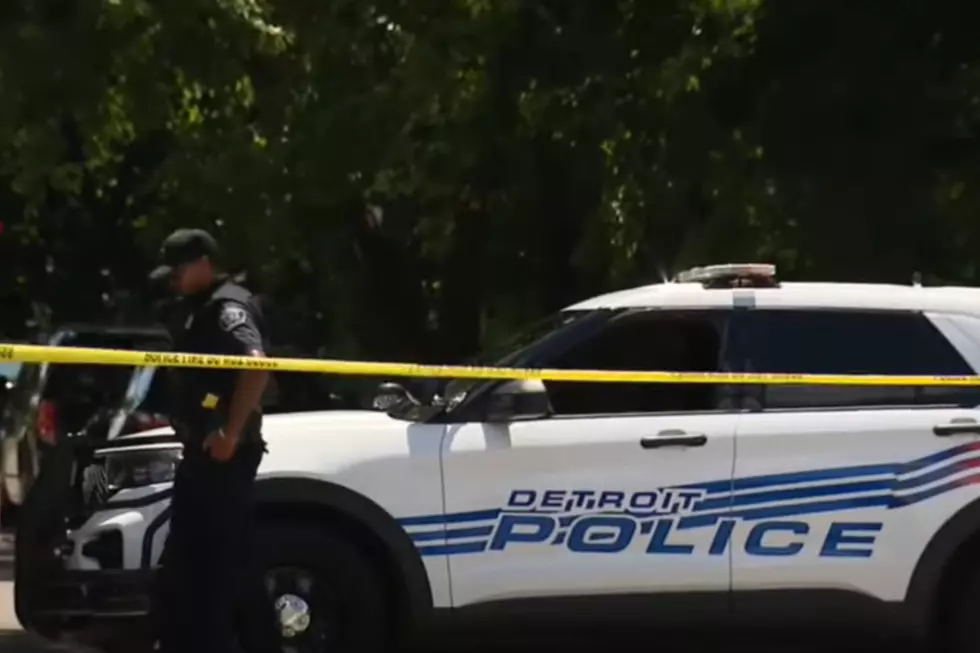 Body Found in Detroit, It's Believed to Be Missing Ex-Police Officer
Fox 2 Detroit YouTube
A couple of weeks ago former Detroit police officer, Stephen Hodo went missing. Unfortunately, a body was found this week on the west side of Detroit and is believed to be that missing ex-cop.
This is truly a very a bizarre story.
In early July, we told about a gunman that opened fire on a house on Detroit's west side. The guy pulled up and fired at a house not once but twice in the same day. The entire thing was caught on camera, it was a crazy scene to say the least.
SEE ALSO: Crazy Video Shows Man Shooting Up Home in Detroit With an Assault Rifle
The gunman ended up getting away in a stolen vehicle that belonged to former police officer Stephen Hodo. Yes, that very same man that's been missing the past couple of weeks. The guns that were used in that shooting also belonged to Hodo.
The shooter and Hodo just so happened to be neighbors. Like I said, very bizarre.
Hodo has not been seen since all of this happened.
After the incident two weeks ago, police searched Hodo's home and noticed that there had been some sort of a struggle, or at least it appeared that way.
According to Fox 2 Detroit, the police investigation of the shooter's house and Hodo's home led them to a park on Thursday where they found a body.
They're not saying for sure if the body is in fact Hodo but they say a lot of signs are leading them to believe that is.
13 Notable People That You Did Not Know Were From Detroit, MI
Detroit, Michigan is the birthplace of thousands of notable people and many people know. Check out this list of 13 people that you may not know were born in The D.
Nine Detroit-Area Jail Reviews That Will Give You A Chuckle
Sometimes scrolling through the reviews section is so worth it. These nine reviews of Detroit-area jails did not disappoint.
Step Back in Time to the Days of Motown at This Detroit Airbnb
Detroit is all about music and this Airbnb showcases the heart of it. Step back in time right in the thick of New Center Detroit, just steps away from the historic Motown Museum! Experience being a part of musical history surrounded by musical memorabilia in this meticulously restored 1911 home.
Look Inside Kid Rock's Former Detroit Home
Kid Rock's former Detroit mansion is stunning inside and out. The beautiful home, located at 9090 Dwight St. in Detroit, comes with a custom boathouse and a fabulous downstairs home theater, bar, and dining area.
And the famous Michigan rocker even left behind a couple of American flag pillows and a bunch of his 'Badass Beer.'