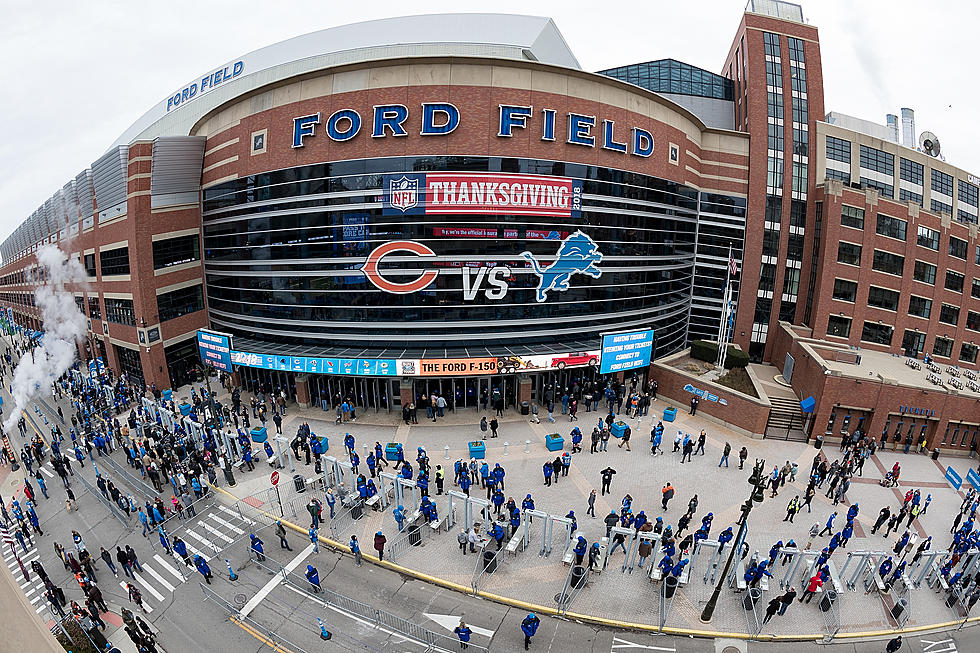 Why The Detroit Lions Play Every Thanksgiving
Getty Images
The Lions are facing off against the Bears on Thanksgiving in a revival of the first Thanksgiving day match up for the Lions.
So why do the Lions play every Thanksgiving Day?  The answer is simple . . .
TO SELL MORE TICKETS!
The tradition started in 1934 when the Lions had a very good team, but couldn't seem to put any butts in the seats.  Even though they only had one loss, they were averaging less than 15,000 people at each game.
The owner, George Richards, needed something to raise attendance and awareness that his new football team in Detroit was actually good!  He proposed a Thanksgiving Day game against the undefeated Bears, who had just won the championship the year before.  So did it work?
YES
The game sold out at 26,000 fans, and many more waiting outside, hoping to get into the game.  The Lions lost the game, but ever since they have played in front of a sold out crowd on Thanksgiving.  Even when they went 0-16, the crowds still respected the tradition.
This year is a far cry from the 0-16 year on paper, but it feels very similar in real life. The Lions have shown real progress on offense with Matt Stafford having another huge year. The defense has been beyond bad though, and Detroit is once again playing for a draft pick. To make things worse, Stafford might miss his third straight game with injury issues.
There are some positive things happening at the Thanksgiving day game to focus on. Barry Sanders will be at Ford Field as an honorary captain.
Leading up to the game, you can go online and vote for your favorite Barry Sanders Thanksgiving plays here.
If the fact that a living Lions legend will be at the game isn't enough for you, at least they are running a cheap food and drink special . . . . kind of.