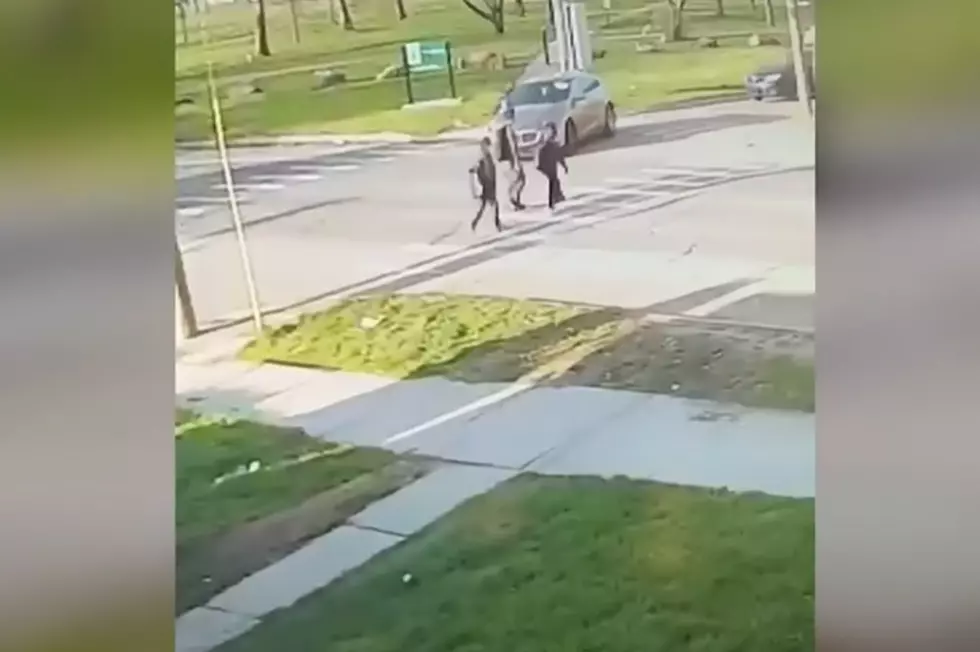 Scary Video Shows 3 Kids in Detroit Getting Hit By Distracted Driver
WDIV YouTube
Another distracted driver strikes again.
Last Friday, three kids were hit by a distracted driver while they were attempting to cross an intersection on Detroit's west side. The incident took place at the intersection of Lonyo Street and Arnold Avenue at 7 a.m. on April 29.
The driver didn't just bump into these kids, he hit them so hard that all three were knocked down to the ground. One of them even suffered a broken leg.
This wasn't a hit-and-run case as the driver did stop to check on the children after hitting them. Apparently, the family knows the driver which is probably why the police weren't called at the time of the incident.
One of the children involved in the incident told WDIV that the driver didn't see them crossing the street because he was on his phone.
Second Deputy Chief Rudy Harper, Detroit Police Department:
It's gut-wrenching to watch the social media video clip of young children with school bags getting hit by a vehicle. This should be an immediate wake-up call for everyone behind the wheel of a vehicle. We remind our community to please pay attention and limit the distractions inside your vehicle.
I'm sure it was a total accident but come on people, put your phones away while you're driving. One thing you'll never see me do is drive around with my face buried in my phone. I don't think I could live with myself if I hit someone and hurt them, or worse.
Homes and Mansions of some of Motown's elite (and others) on the East side of Detroit, Michigan
The Homes and Mansions that some of Motown's elite lived in, when they lived in Detroit, Michigan. Musicians and more.
77 Rock Stars Whose Kids Are Also Musicians
Directors Who've Cast Their Own Kids in Their Movies