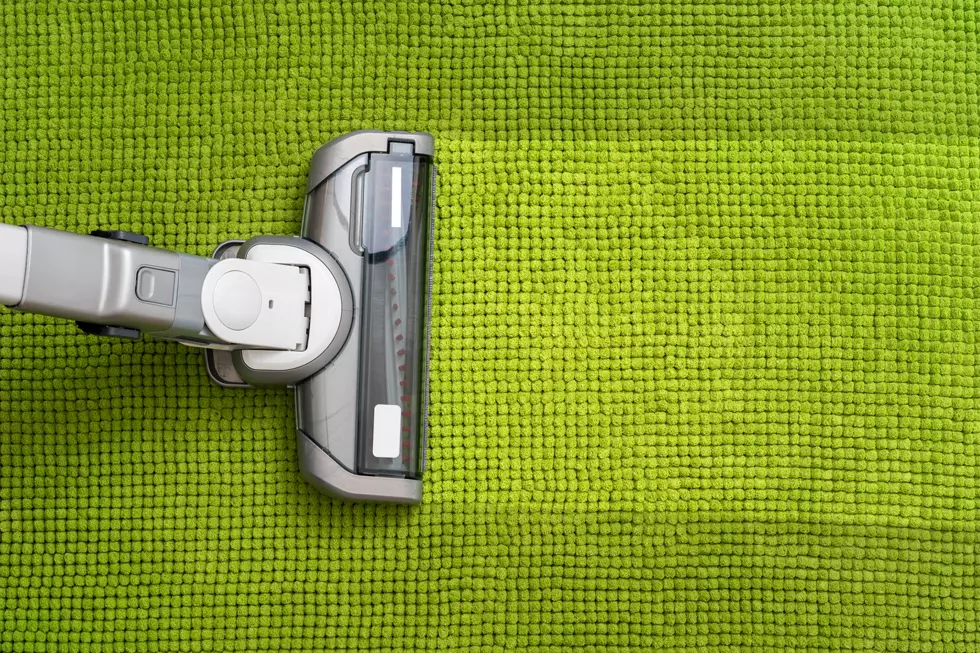 Top-Rated Vacuums for Every Budget
Getty Images/iStockphoto
As Amazon Associates, we earn on qualifying purchases.
Vacuuming is a rare breed of house chore. It's instantly gratifying, takes little time and makes a huge, lasting difference. Throw a vacuum that you love into the equation and it can even be downright (dare I say it) enjoyable. All of these vacuums - from uprights and handhelds to robots and convertible stick vacs - are highly rated best sellers on Amazon so go ahead, find your perfect vacuum match and prepare to fall in love.
The Bissell CleanView Swivel Pet has specialized tools and features to help pet owners from losing their minds when trying to maintain a tidy home. It's triple action brush roll isn't just fun to look at but also lifts, loosens and removes embedded pet hair from carpets and furniture and the swivel steering allows you to easily get around and under furniture (where all the clumps of fur really love to hide).
Buy It: https://amzn.to/36VOGMF
---
I don't even need a new vacuum at the moment but this little 3-in-1 seems pretty amazing and I'm pretty sure I want one. It's a stick vac, a hand vac AND a stair vac, has well over 2,500 five-star ratings on Amazon, weighs in at a measly four pounds and it costs less than $30! This has got to be the most intriguing budget vacuum ever, perfect for any home, apartment, studio, etc.
Buy It: https://amzn.to/35YmzLz
---
Another budget-friendly pick, this bagless Eureka PowerSpeed is packed full of features including an XL dust cup, washable filter, accessories and a wide nozzle that cleans more area in a shorter amount of time. It works on carpets, rugs, hardwood floors, cars, ceilings, lampshades, furniture, and anything else you can think of that might need some vacuuming (when's the last time you checked your drapes?).
Buy It: https://amzn.to/30qrmnM
---
I actually purchased this vacuum cleaner for my mom a couple of years ago and was surprised to hear that she loved it so much that she finally got rid of the clunky (albeit reliable) Kirby vacuum cleaners that she had been using for decades. This upright vac is surprisingly light for how strong it is and features a canister that pops off at the press of a button so you can tote it around with you when cleaning hard-to-reach places.
Buy It: https://amzn.to/2QZmHWH
---
This sleek handheld vacuum from BLACK+DECKER boasts lithium technology, strong suction and a translucent bagless dirt bowl that's a cinch to empty and clean. This little thing can hold a charge for up to 18 months when off the charger (!!!) and is perfect for tackling quick pick-up jobs all around the house thanks to a rotating nozzle, extendable crevice tool and flip-up upholstery brush.
Buy It: https://amzn.to/2svDdEx
---
This vacuum is completely cordless so you don't have to keep moving from one outlet to another, it converts between four different configurations and weighs in at just 3.3lbs! It performs on flooring, furniture and other surfaces, has a washable filter and rests comfortably out of the way on its docking station when not in use. It even has an LED "Dust Searchlight" to illuminate all of those spooky places around the house that still need to be vacuumed.
Buy It: https://amzn.to/30tb5hZ
---
There are so many robot vacuums available today but this BoostIQ RoboVac from Eufy is the only one that stands below three inches tall to easily move in-and-out from under furniture without getting stuck. It runs up to 100mins at a time and returns itself to its base to charge back up in less than six hours. It relies on sensors (rather than mapping technology) to avoid obstacles but comes with a remote so you can easily adjust it's path as needed.
Buy It: https://amzn.to/38hcwmu