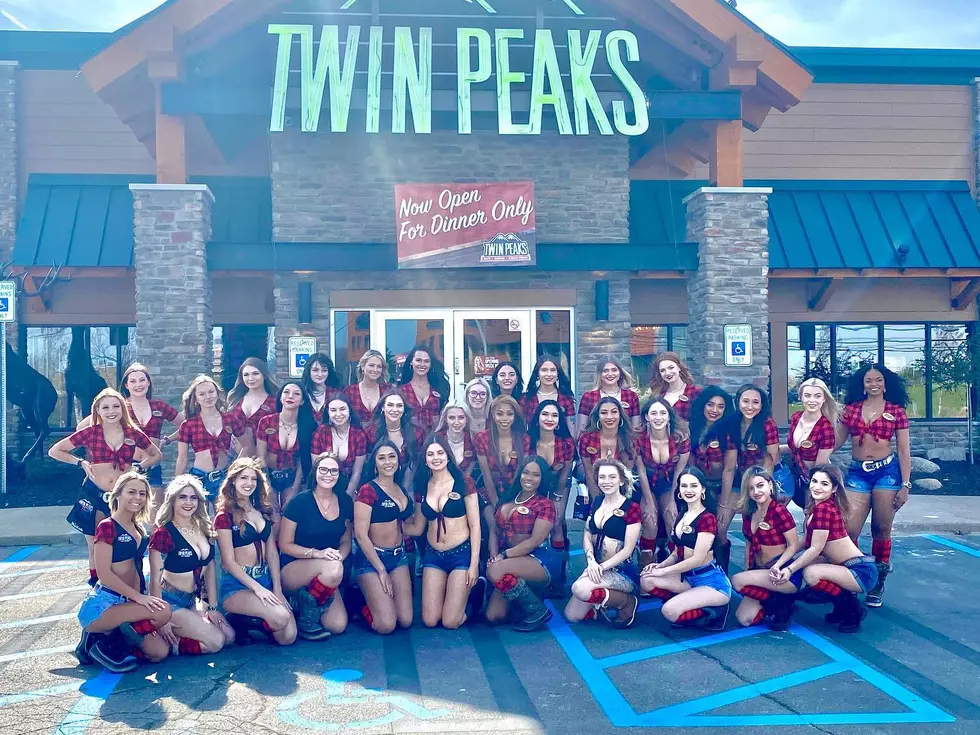 Twin Peaks Restaurant In Auburn Hills
Twin Peaks Restaurant via Facebook
Eats, Drinks, Scenic Views -  is what Twin Peaks is all about.
The hotspot restaurant is now open for business in Auburn Hills. From everything I have read and the pictures I have seen, the food and the place look awesome. Another bonus is it is not too far of a drive from the Flint or Lapeer area, roughly 35 minutes.
Here is everything you need to know about Twin Peaks.
Where exactly is the restaurant located?
2443 N. Squirrel Rd., Auburn Hills
What is the story behind Twin Peaks?
As described on the Twin Peaks website,
Twin Peaks is so much more than your typical sports bar. Our lodge welcomes every guest with World Series walk-offs and barrel-aged whiskey. The second you step inside, you're surrounded by a lodge full of friendly and attentive Twin Peaks Girls serving up scratch food and our signature 29° beers.
What else can I expect?
From what I have seen one hell of a food selection (as you will see below). Twin Peaks is serving up burgers, chicken wings, salads, loaded fries, tacos, steaks, pot roast, fish and chips, salmon, macaroni and cheese, sandwiches, and much more. The restaurant also features 49 television sets for all of you sports fans too. This place looks and sounds like a total blast.
What are the restaurant hours?
As of now, the hours are as follows,
Monday: 

5:00 PM - 11:00 PM
Tuesday: 5:00 PM - 11:00 PM
Wednesday: 5:00 PM - 11:00 PM
Thursday: 5:00 PM - 11:00 PM
Friday: 5:00 PM - 12:00 AM
Saturday: 5:00 PM - 12:00 AM
Sunday: 5:00 PM - 11:00 PM
Check out the Twin Peaks gallery below, you will be glad you did.
Twin Peaks Restaurant Auburn Hills
Gallery Credit: Twin Peaks Facebook
Must See Rock Concerts Coming to Pine Knob This Summer
Here's a list of the must-see rock concerts that are coming to Pine Knob this summer. As more concerts get announced, we'll add them to the growing list of rock shows.
Gallery Credit: Getty Images