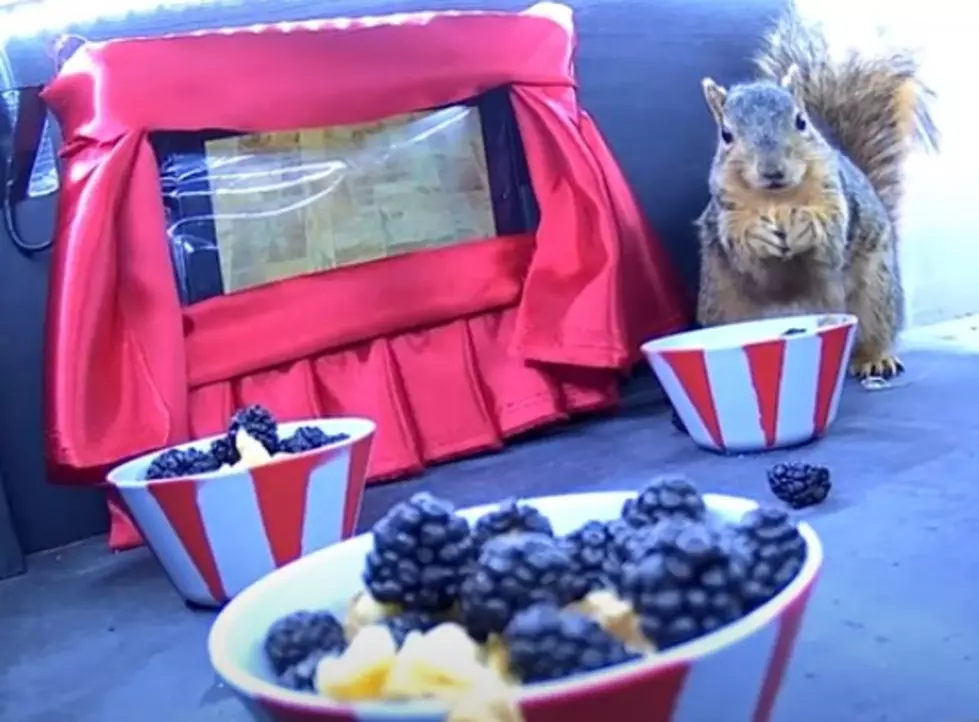 This Is Nuts – Michigan Man Builds Movie Theater For Squirrels
SWNS via YouTube
Step aside bird houses - there is a new attraction in town. A Michigan man has gone viral over a movie theater he made for squirrels. Yes, you read that right. It may sound nutty, but it really is cool AF. This mini theater is so legit it even has a concession stand and a bathroom too.
So who is the genius behind the mini-movie theater? Jason Lenzi, 30, of Detroit, Michigan. According to Flipboard, Jason made the theater by hand, and it took him roughly two months to build. Jason, who works in video production even set up a camera to film squirrel guests enjoying a movie and snacks. The footage is absolutely adorable. You can see it for yourself below. I included two videos - the second one takes you through the entire building process. Jason thought of everything, he even made his own movie theater popcorn bowls.
I am not sure which film is most popular with the squirrels - 'Fur Sure' or 'Revenge of the Squirrels - Hide Your Nuts'? My guess would be the latter. Truth be told, I want to watch that movie myself. Too bad I won't fit in the theater.
I don't usually see squirrels in my yard, but I do get quite a few rabbits hopping around, I wonder if I should build a rabbit movie theater? On second thought, maybe I will build a rabbit bar? Come on rabbits, belly up to the bunny bar and treat yourself to a carrot cocktail.
MORE: Unique Pets You Can Legally Own In Michigan
Michigan's Deadliest Animals & Critters
You may have even seen a few of these in your home or around the state.
SEE MORE: Animals That Are on Michigan's Endangered Species List