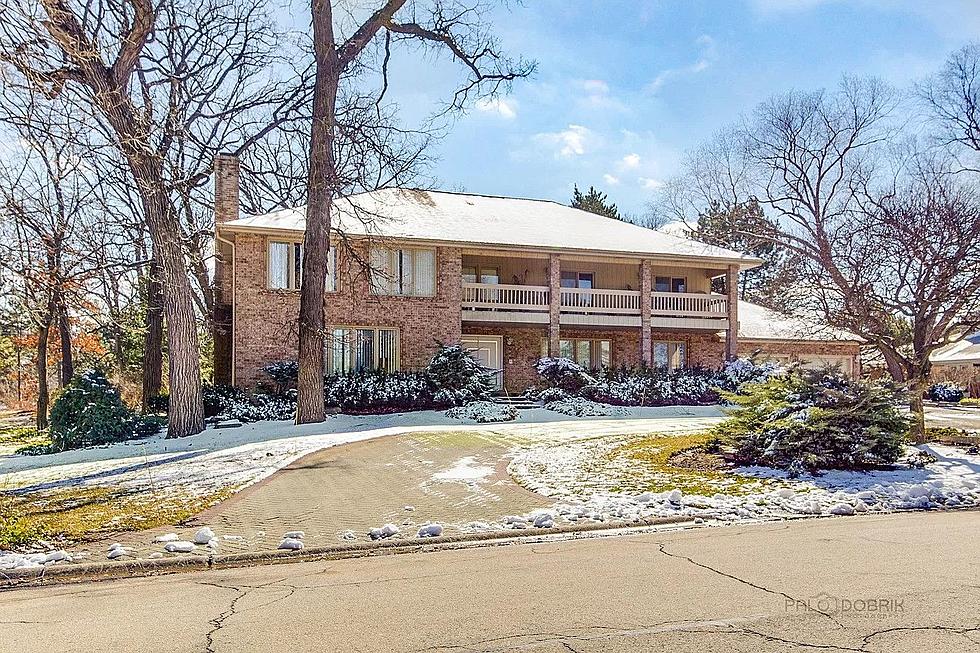 This House of Mirrors Reflects Just How 'Bad' Bad Taste Can Be
Zillow/Berkshire Hathaway HomeServices Chicago
Mirrors - strategically placed - can make a room look bigger. But there is such a thing as going overboard and the owners of a home in Oakbrook, Illinois, prove that time and time again. In room, after room, after hideous room, you'll find mirrors, mirrors, and more mirrors. It's a true reflection of just how bad the owners' taste really is.
SEE ALSO - This Michigan Home Has an Indoor Pool - But Needs a Little TLC 
Mirror, Mirror, on the Wall (And Everywhere Else Too)
This four-bedroom, five-bathroom home has mirrors in just about every room. The kitchen cabinets feature cupboard doors with mirrored surfaces, the sides of the pool table have been outfitted with mirrors, and even the top of the dining room table is covered in mirrors.
And wait until you see the bathrooms. There are so many mirrors and mirror-covered walls that it's hard to tell the difference between the actual bathroom and the reflections.
Can you imagine what it's like stepping out of the shower? Who the hell needs to see that many naked images of themself staring back? It's bad enough that we have one mirror in our bathroom at home.
It's Not a Funhouse
Don't get the wrong idea, this isn't like stepping into a funhouse at a carnival. There aren't convex and concave mirrors distorting images. They're all just regular mirrors reflecting everything, every which way.
Sold!
Somebody must be interested because after only four days on Zillow, this home is already under contract, meaning that the seller has already accepted an offer.
The Zillow listing concludes with "Bring your decorating ideas." No kidding!
This House of Mirrors is Super Shiny Inside (and a wee bit Hideous)
This house of mirrors, located in Oakbrook, Illinois, is something to see.
The owners put mirrors everywhere they could think of, including the edges of the pool table.
Michigan's Favorite Tubing Spots. Did Yours Make the List?
Tubing down the rivers of Michigan can be one of the most relaxing things you can do in the summer and the places to do that seem endless. Check out some favorites here. (Some of these comments have been edited for clarity.)
This Three Rivers Woman Has Had ENOUGH of Drivers Plowing Through Her Yard
A Look Back at What Happened to Michigan's Popular Sugar Loaf Ski Resort
The once-popular northern Michigan ski resort was finally demolished in November of 202. Before its final demise, it lay in ruins for years. Considered at one time to be one of the best ski resorts around, the lodge would see 3,000 to 4,000 skiers a day and was once the largest employer in Leelanau County. Take a look at the creepy shambles Sugar Loaf was left in for years.