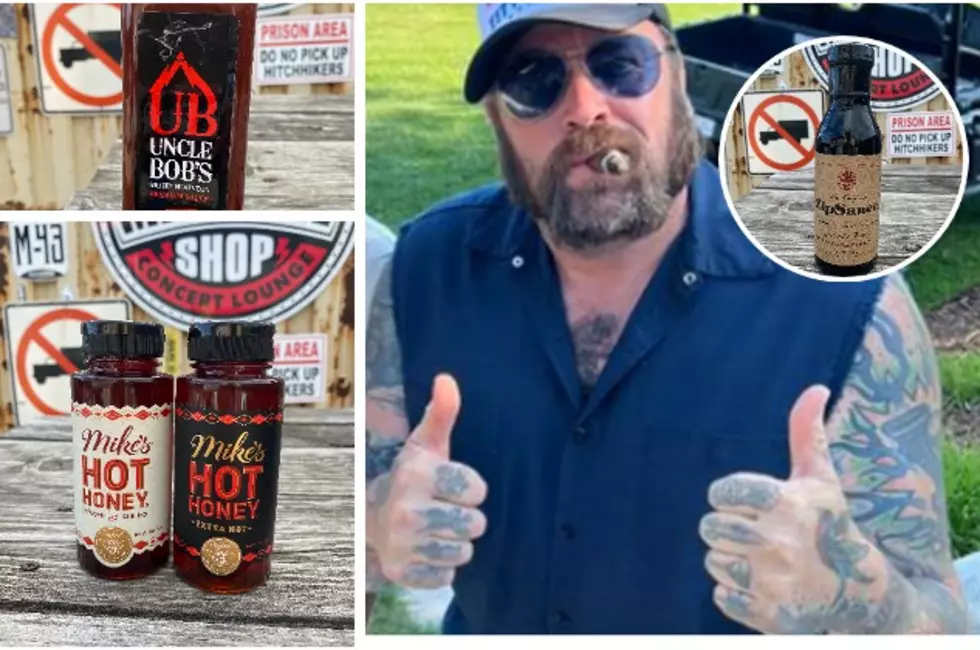 Shop Talk – Kevin Zink's Top 5 Must Try Sauces
The Machine Shop/Kevin Zink
Even the worst cooks can appear to be great by adding these five sauces to any meal. Whether you are preparing a steak or eating a slice of pizza - Kevin Zink, owner of the world-famous Machine Shop in Flint, Michigan has a sauce recommendation for you.
Fun fact about Kevin Zink, he loves to cook. Chances are when he is not at The Machine Shop he is behind a grill. I don't know jack about cooking, but thanks to Kevin, even I can make something taste good by adding one of his 5 sauce recommendations. Believe me when I tell you - any of these sauces will take your next meal from a four to a 10.
Good news for those of you who don't particularly like hot sauce. Not all Kevin's sauce picks are hot and spicy and not all of the sauces are meant to be used on meat. As you will see in the video below, one of his recommendations pairs perfectly with vegetables.
It is no joke when Kevin says he has changed lives with these sauces - he has. Wait until you try the Hot Honey sauce on a slice of pizza, it is fantastic. My boyfriend Nick even puts the Hot Honey on hot dogs too. Shout out to Kevin Zink for sharing his top five sauces.
Be sure to let me know which one is your favorite after you try them all. I have included pictures and names of all of the sauces below the video.
Heads up, if you are easily offended - this video does contain one f-bomb.
Machine Shop Owner Kevin Zink's Top 5 Sauces
GB's Pub & Grub