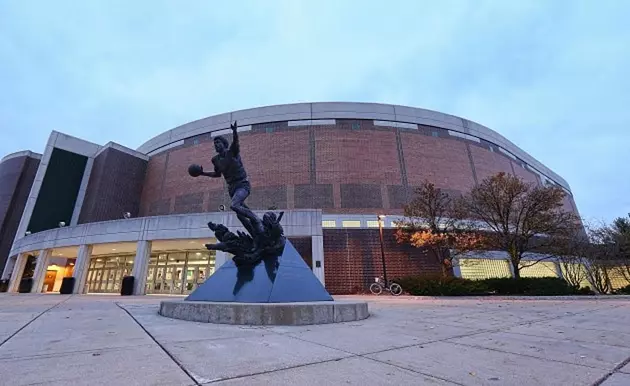 Nearly 8,000 Michigan State Students Graduating This Weekend
Photo courtesy of Getty Images
It's going to be a very busy weekend in East Lansing as almost 8,000 students will be graduating from Michigan state University this weekend. According to the MSU Today website, festivities will get underway later today (Friday, May 3rd, 2019) as the undergraduate convocation will take place at 1 pm with former Spartan quarterback Kirk Cousins delivering the commencement address. The advanced degree ceremony will get underway at 3:30 pm this afternoon and Michigan Governor Gretchen Whitmer will be addressing the MSU graduates in that ceremony.
If you're headed to any of the MSU graduation ceremonies this weekend, here are a couple of things to keep in mind:
Bags and purses are prohibited from the Breslin Center.
Parking in the Breslin Center area is limited. There will be a free shuttle service.
You may want to leave a few minutes early because there are some construction projects and detours occurring on campus that may cause some travel delays.
Click here to see the complete schedule of ceremonies. Also, if you can't make it to the graduation ceremonies this weekend, you can watch them online as WKAR will have live streaming of the events. Click here to find out more about the live streaming.