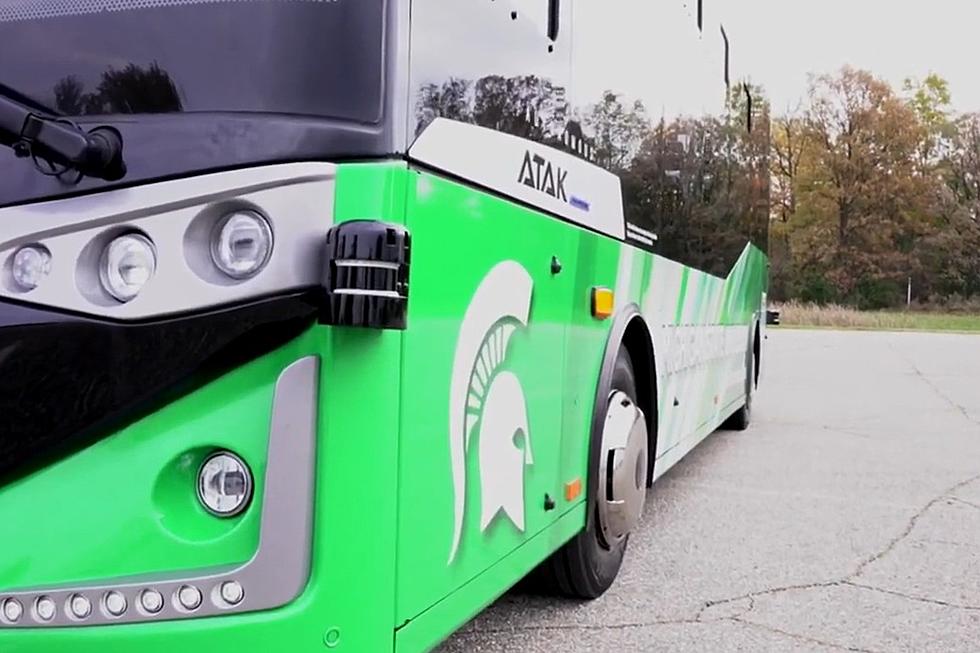 Are We Ready for a Self-Driving Bus? Michigan State is Testing One Out
Fox 47 News via YouTube
Ready or not, self-driving vehicles may soon be part of your life and Michigan State University is taking a big step toward the future by testing out an autonomous bus on campus.
Driver on Board
The all-electric vehicle is currently being tested on the university's Lansing campus with a driver on board ready to take over in the event it becomes necessary. Students and faculty are embracing the idea.
"The goal is to get this to a place of safety where we will actually be happier to have these vehicles on campus than having you and me driving," MSU President Samuel Stanley tells Lansing TV station WILX-TV.
RELATED:  Take a Ride Through Southeast Michigan in This Self-Driving Tesla
Safety First
Using the bus to transport students throughout the campus provides an excellent opportunity to test the bus' ability to navigate situations where pedestrians are present. One student noted how well the bus performed under pressure during the test phase.
"On my first bus rides, one of the students did walk in front of the bus. However, our bus stopped," said Tabby Basha. "People on the bus were safe. It wasn't a hard stop."
Basha went on to tell the TV station (see the video here) that she's has confidence that she's safe while riding on the autonomous bus.
"Looking at the technology that's in this bus and seeing how the bus visualizes all the different people and vehicles, it's completely safe," Basha said.
There's more on the self-driving bus in the video below.
40 Michigan Towns With Names Even Life-Long Michiganders Can't Pronounce
This Michigan Home Has an Indoor Pool (But Needs a Little TLC)
Just think of the money you'd save on gym memberships.
Owning a house with a pool in Michigan usually means enjoying a pool for about four months and loathing it the rest of the year. Not this house. This baby has an indoor pool that can be used year-round.
Although we do admit that it needs a bit of TLC.