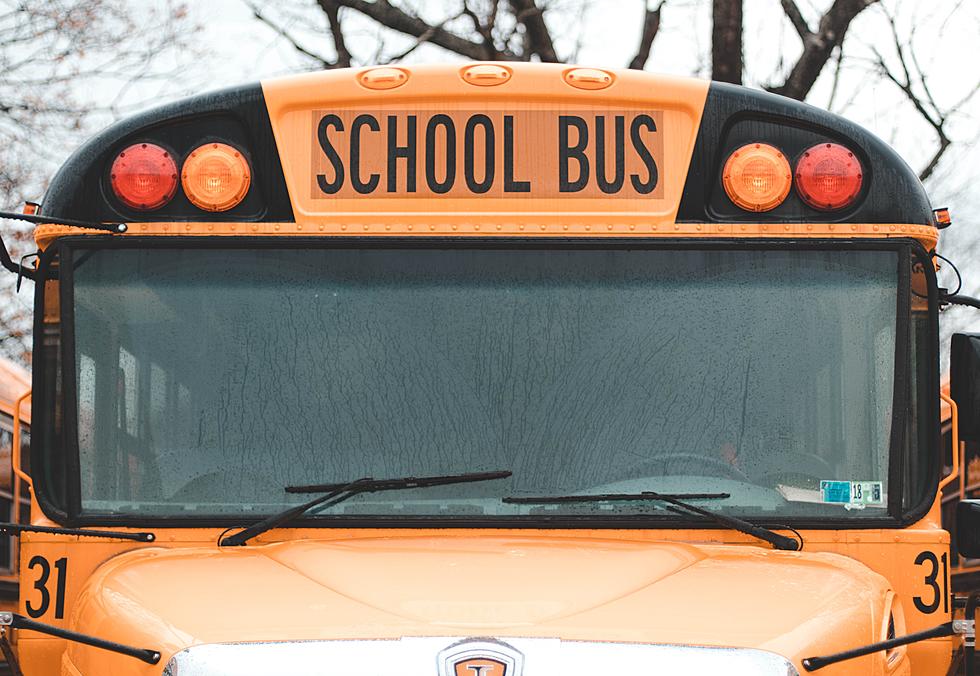 Man Steals School Bus Near Ann Arbor, Goes On Joyride and Crashes
Austin Pacheco; Unsplash
Most Michiganders celebrated Easter Sunday by going to church, having Easter egg hunts, or simply having dinner with family. However, a man from Stevenson Lake had something different in mind.
According to Fox 2 Detroit, Michigan State Police arrested a 26-year-old man after he allegedly stole a school bus out of Washtenaw County on Sunday before crashing it into a pickup truck in Canton Township.
Apparently, the man stole the bus from Lincoln Consolidated Schools on Easter Sunday at around 8:20 pm. While stealing the bus, this guy crashed through the gates of a locked fence. A move like that sounds like something straight out of an action movie. Seriously, who does something like this in real life?
The guy was spotted traveling on Willis Road, US-23, and I-94. Yes, police attempted multiple times to pull him over but he wasn't stopping for anyone. Well, that is until he ran a red light in Canton and crashed the school bus into a pickup truck. It was at that moment that his Easter Sunday joyride came to an abrupt end.
The man was arrested and is sitting with multiple charges including fleeing police, resisting and obstructing, unlawfully driving away in a vehicle, and malicious destruction of property. He's also facing breaking and entering charges as well.
It's unclear if alcohol was a factor in the incident. However, I'm going to go out on a limb here and say alcohol played a major roll. I'd be shocked if this guy did something this stupid while being sober.
What a loser.
Take A Look Inside This Waterfront Michigan Castle in Ann Arbor
Okay, maybe it isn't actually a castle, but it does sort of look like one, right?
See Every Prison in the State From Alger to Woodland.
Michigan is home to two federal prisons and around 30 other correctional facilities. Inmates include(d) Jack Kevorkian, Kwame Kilpatrick, and more.
Where are the Tallest 25 Buildings in Michigan? See Them All Here
Michigan is home to some massively tall buildings and almost all of them are in Detroit. Check out the 25 tallest buildings here.