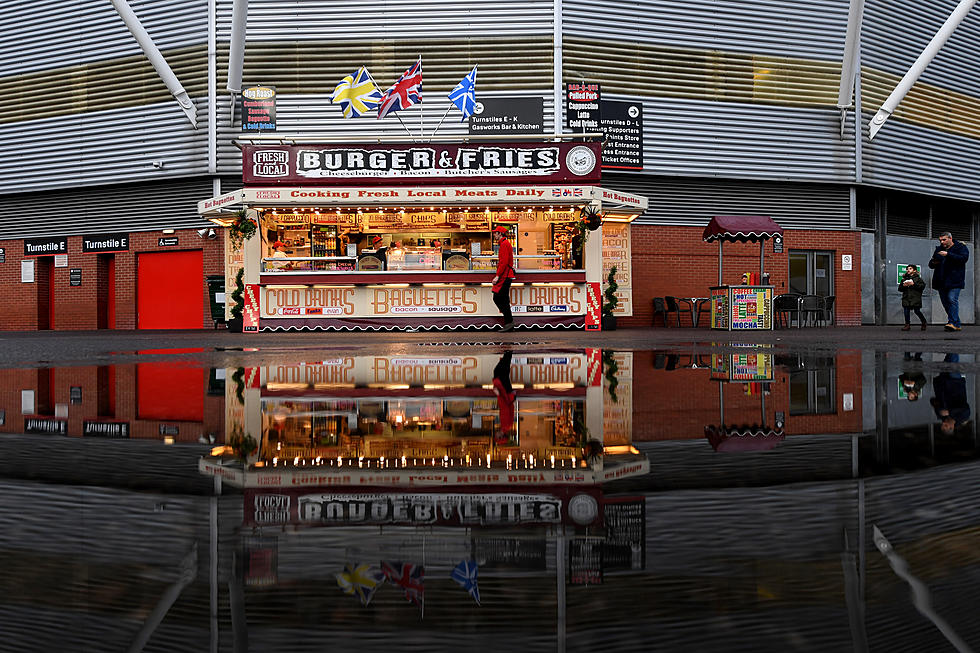 Major Food Violations Are Happening At Detroit Sporting Events
Getty Images
Next time you go to a Detroit sporting event you may want to eat before you go.
Recently, ESPN did an in depth investigation on how safe the foods are at major sporting event arena's across the country...Detroit did not fair so well.
Clink on Detroit reported that...
"The review of routine inspection reports from 2016 and 2017 found that at about 28 percent of the venues, half or more of the food service outlets incurred a high-level violation -- one that poses a potential threat for foodborne illness."
Some of the venues included are Comerica Park, Little Caesars Arena and Ford Field. Here is how the report played out.
Comerica Park:
Food too warm: Inspectors found chicken salad and tomatoes at 55 degrees and potato salad and pasta salad at 45 degrees at the Press Box Lounge salad bar on April 13, 2017. Cold foods are to be kept at 41 degrees or less.
Handwashing issue: Inspectors responded to a complaint from a customer who said that on June 16, 2017, while in the restroom she saw a female employee of concession stand exit the restroom without washing her hands, and she followed that same employee back to the concession stand and observed her working with bare, unwashed hands. She stated that the employee was putting pizza toppings in a stainless steel container.
Out-of-date food: On April 12, 2016, inspectors found raw beef over cooked ground beef, which holds a potential for contamination. And on June 8, 2017, inspectors found two, 3-pound containers of sour cream with a use-by date of May 3, 2017.
Little Caesars Arena: 
Out-of-date food: On Oct. 25, 2017, inspectors found lime juice at the bar dated for use by Oct. 11 and raisins and apricots dated for use by Oct. 2 in a cooler.
Food too cold: Inspectors measured fish, beef, chicken and green beans at temperatures ranging from 84 to 133 degrees at the Players Club West. Hot foods are to be held at 135 degrees or above.
Beer in hand sink: Inspectors saw a cup with beer in it sitting in the hand sink at the East Club on Oct. 25, 2017. Sinks designated for handwashing aren't to be used for other purposes.
Ford Field:
Raw burger contamination: Inspectors saw an employee touch raw hamburger then a hamburger bun without washing hands and changing gloves on Oct. 8, 2017.
Customers didn't use utensils: Inspectors saw customers self-serve condiments without utensils at a concession stand on Oct. 16, 2016, allowing for potential contamination.
Dirty hot chocolate machine: The inside of a hot chocolate machine was dirty at a concession on Oct. 16, 2016. Inspectors ordered that the machine be cleaned on a daily basis.
If you are interesting in reading the full report, you can check it out at ESPN.com. For me, I think I will fill up at the parking lot tailgate from now on!