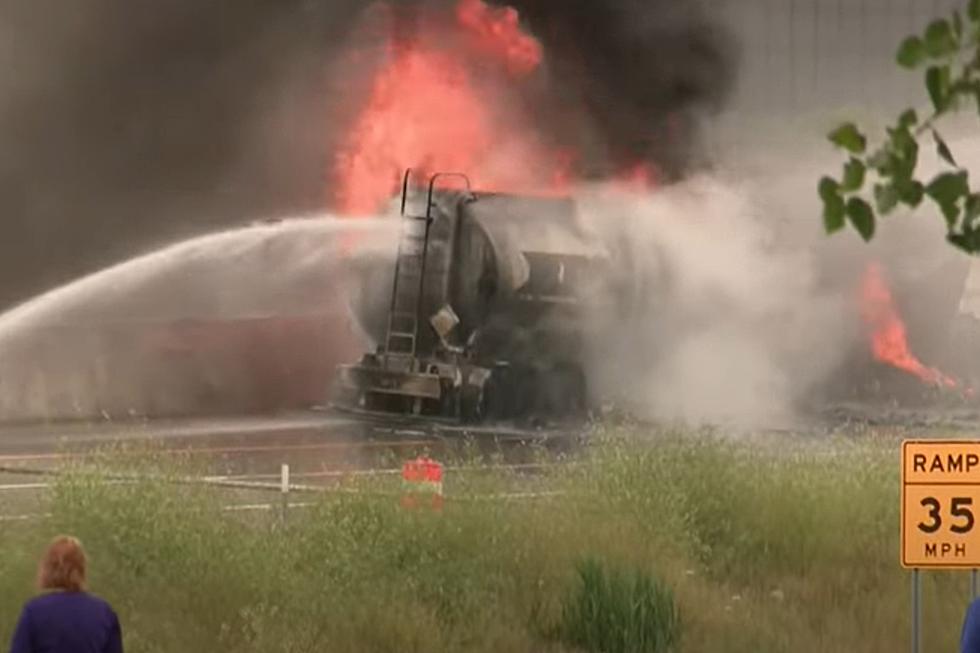 Lanes Will Finally Reopen on I-75 After July 12 Tanker Crash
Click On Detroit | Local 4 | WDIV via YouTube
Hard to believe that it's been nearly a month since that massive tanker explosion on I-75 which ultimately caused so much damage to the entire highway and the median. It was such a mess that they had to shut down the northbound and southbound lanes. Those lanes have been closed off ever since the tanker explosion that happened on July 12. Well, finally, they're reopening those freeway lanes and ramps on I-75 at Big Beaver Road in Troy.
According to WXYZ, all southbound I-75 lanes will reopen at Big Beaver Road. Northbound I-75 will fully reopen except from 8 Mile Road to Wattles Road, where it will have only two lanes open. They still have to keep a right lane closed due to some unrelated repairs.
Commuters can finally breathe a sigh of relief as the Rochester Road and Big Beaver Road ramps are reopening too.
The project took a little longer than expected as they were planning to have the repairs completed by August 1. It wasn't a cheap fix either, damage repairs were estimated (back in July) at $1.5 million. I bet it ended up being much more than that though.
I feel so lucky that I don't have to deal with all of the insane traffic on I-75 in the metro Detroit area, especially during rush hour. I kinda feel like a jerk now for complaining earlier this week about the little bit of construction and the one little detour that I have to deal with on my short 10-minute drive to the radio station.
50 of Michigan's "Must-Drive" Roads
Gas up the car, grab those road munchies and a roadtrip partner that you can trust, and head out on some of Michigan's most unique roads and routes. Make sure you take lots of photos and video!