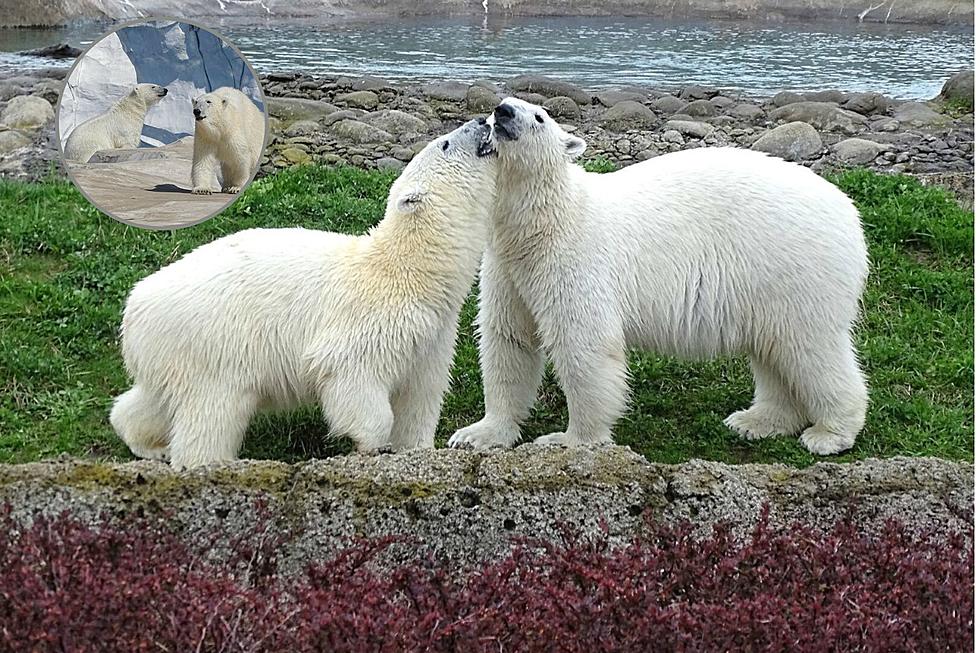 A Tough Goodbye: Detroit's Adorable Polar Bear Cubs Head to New Zoo
Photo: DZS Press
Goodbyes can be tough, and this one is no exception. The Detroit Zoo is saying goodbye to the precious polar bear cubs Astra and Laerke, and it won't be easy.
The twins have been inseparable at the zoo since they were reunited after two years apart. The sisters, born in November 2020 to mother Suka and father Nuka, spent their early years separated after Laerke had a medical emergency that required around-the-clock care from the staff at the Detroit Zoo. By the time Laerke recovered, mom Suka didn't recognize her cub.
The reunion in April was a highlight for the Detroit Zoo watching the twins immediately connect as if they never spend a day apart. The sisterly bond was instant and the twins were set to settle into a life together at the Arctic Ring of Life, but things have now changed.
The Detroit Zoo announced this week that Astra and Laerke will move to the Point Defiance Zoo & Aquarium this spring to ensure the best outcome for both of the cubs. Point Defiance Zoo & Aquarium is the Pacific Northwest's only combined zoo and aquarium in Tacoma, Washington.
According to the press release, the transfer is being conducted per recommendations by the Association of Zoos and Aquariums (AZA) polar bear population experts. The zoo stated that  Astra and Laerke are at an age when they would be living on their own in the wild, away from their mother, so making the decision to move the twins is natural and necessary for their continued development.
"We are saddened Laerke and Astra will be leaving us, but the Detroit Zoo is so proud to have played a role that influenced how these two cubs grew up," said Betsie Meister, associate curator of mammals for the DZS. "With that said, we know they are going to a great home at Point Defiance Zoo, another outstanding, AZA-accredited facility, and we are confident they will thrive in their new environment."
The twins will offer a breath of fresh air and new beginnings for Point Defiance Zoo. They will be taking over the spot of Blizzard, Point Defiance Zoo's last remaining polar bear, who was diagnosed with liver cancer before he was euthanized last year according to DZS.
LOOK: Stunning animal photos from around the world
From grazing Tibetan antelope to migrating monarch butterflies, these 50 photos of wildlife around the world capture the staggering grace of the animal kingdom. The forthcoming gallery runs sequentially from air to land to water, and focuses on birds, land mammals, aquatic life, and insects as they work in pairs or groups, or sometimes all on their own.
LOOK: 30 fascinating facts about sleep in the animal kingdom