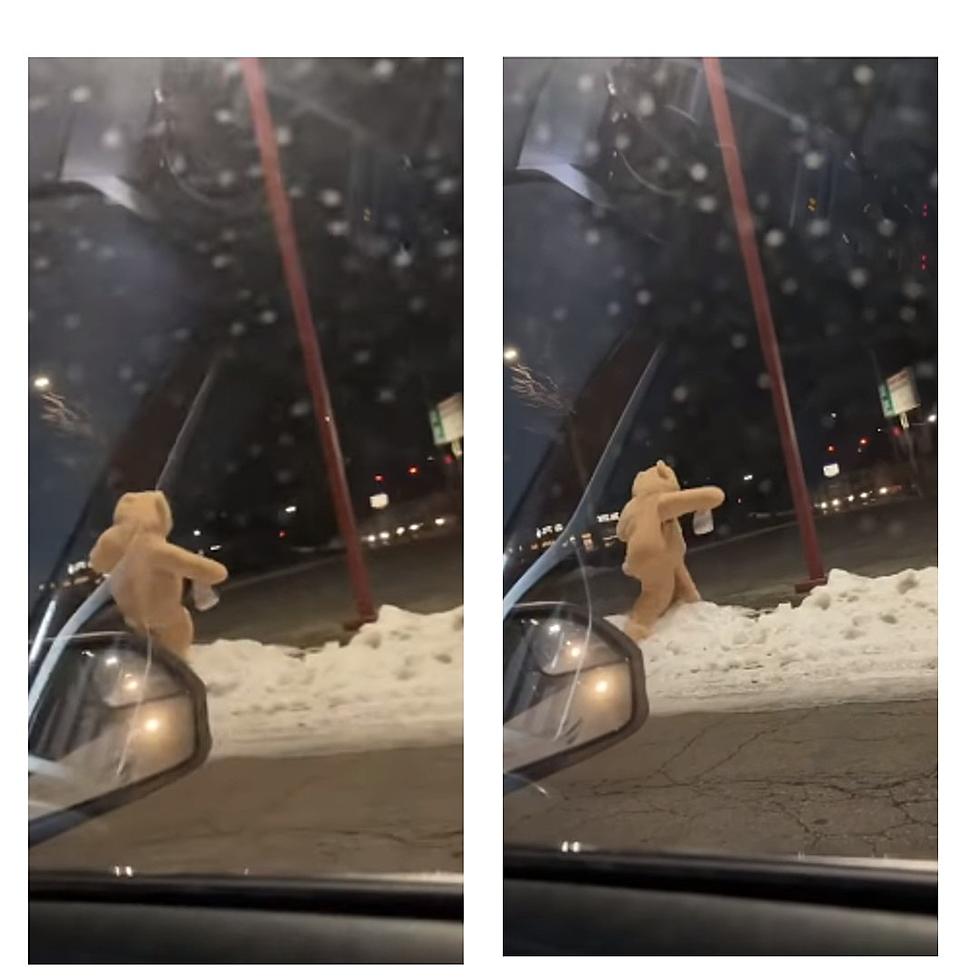 Giant Teddy Bear Spotted Grabbing Rally's In Burton
Mark Fittante via Facebook
Update 1/19/22 1:03 PM - I just found out via the Burton City Chat Facebook page, that this awesome bear is a 14-year-old local teenager. This young man just wants to make people laugh and smile. I love it, keep it up.
Update 1/19/22 11:20 AM - Sources have confirmed that the teddy bear in question is not a local charity bear, Charm Bear. I can't believe it. Do you recognize this bear? If so let me know.
It's not every day you see a giant teddy bear grabbing fast food in Burton, but it did happen this past Sunday night. The moment was captured by Mark Fittante and posted to his Facebook page (video below).
When I saw the Teddy Bear, I was pretty sure I knew who it was, Charm Bear. Some of you may remember Charm Bear for delivering 0ver 1900 meals in 2020 to frontline workers. Early on in the pandemic, Charm Bear and Taboon of Grand Blanc joined forces to deliver food to people working at Genesys Hospital, Hurley Urgent Care, Lapeer County Jail, Burton Police Department, Genesee County 911, Michigan State Police, and the Genesee County Sheriffs Department.
Charm Bear continues to do charity work in the area, you can find out more on the Charm Bear official Facebook page. I know there are some really wonderful folks behind Charm Bear, and I thank you for all of the awesome work you have done in the past and continue to do.
If I am wrong and this was not Charm Bear grabbing Rally's in Burton, please let me know. I am 99% sure I am correct. Charm Bear if you are reading this, I would love to buy you a burger and a beer (if over 21 years of age of course) and thank you in person for all that you do, including giving us a laugh in the video below.
I love you Charm Bear.
12 Aldi Valentine's Day Treats
UP NEXT: 9 Great Selfie Spots In Downtown Flint