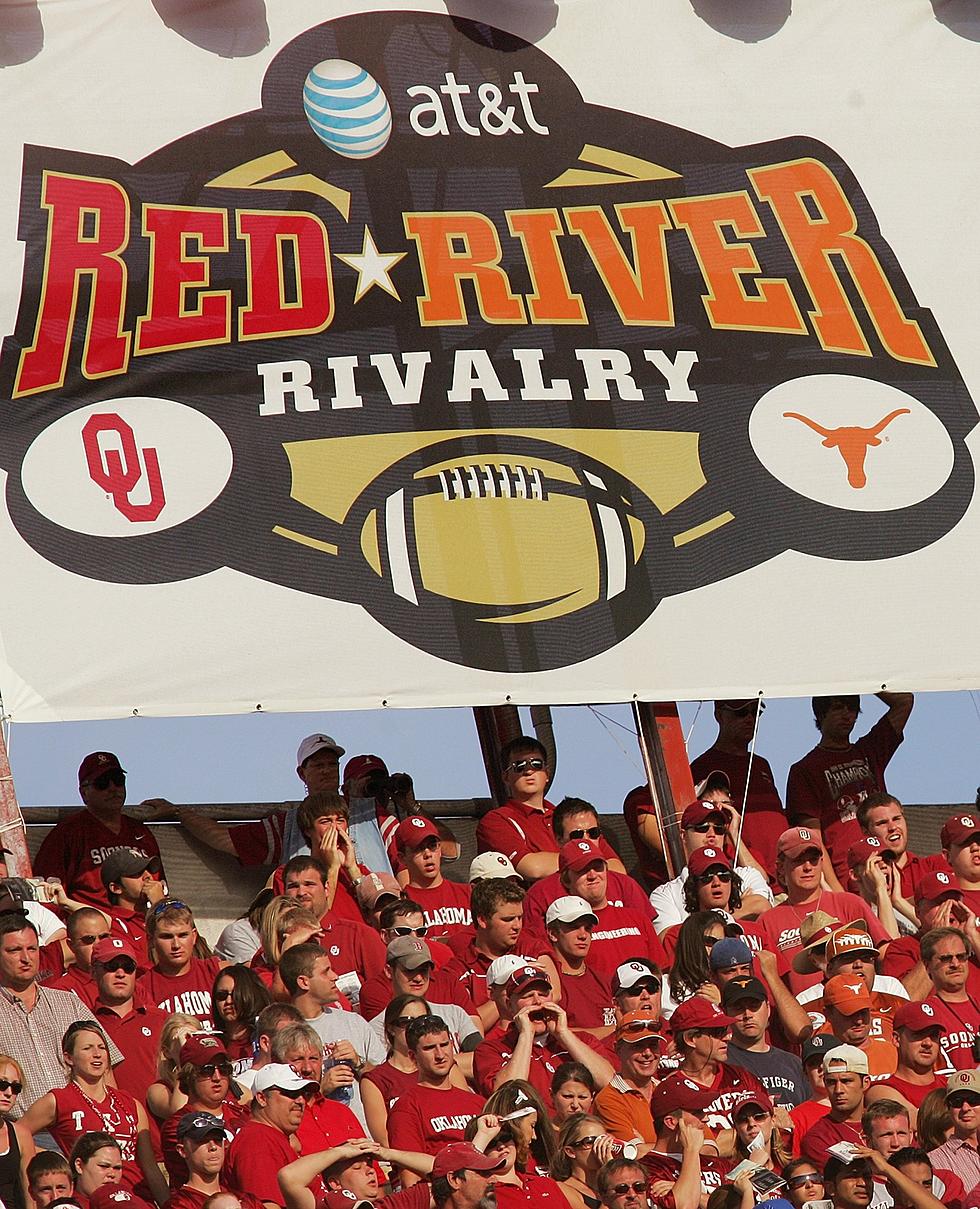 If Texas and Oklahoma Leave Big XII, How Does It Affect The Big Ten?
Getty Images
A Houston Chronicle report that were originally shot down earlier this week are apparently true.
WFAA-TV out of Dallas is reporting Thursday morning that the University of Texas-Austin and the University of Oklahoma will leave the Big XII Conference and apply for membership in the Southeastern Conference (SEC), once their media rights deal ends with the Big XII in 2025.
If that happens, what happens to the Big XII?  And does if affect the Big 10?
Well, it could.  Without UT and OU in the Big XII, you're left with Texas Tech, Baylor, Oklahoma State, TCU, Kansas, Kanas State, Iowa State, and West Virginia.
Geographically, Iowa State and West Virginia (borders on Ohio) would make the most sense to join the Big Ten.  And they would love the big TV money boost they would get with the Big Ten Network (BTN), which FOX television runs.  That would make 16 teams in the Big Ten, and you could rebrand the B1G to the Big 16 (not that difficult to do, look at the logo). 
Nebraska hasn't been thrilled with some of the things that the Big Ten has done.  But they're not leaving because of the TV money they get. from BTN and FOX.  Neither is Maryland and Rutgers (who don't belong in the league, IMO) for the same reason.
The current TV contracts for the Big Ten expires in the spring of 2024.  Any changes/additions to the Big Ten won't happen before then.  But if Texas and Oklahoma leave to go to the SEC, that would represent a seismic change in college sports.
All for one reason.....like Rod Tidwell said in "Jerry Maguire"...Show me the Money!!!!
As for the Big XII, if the Longhorns and Sooners leave for greener pastures??  I have only one thing to say...Good luck, dude!!!!
Sports Figures That People Love to Hate
Sports would be boring if you loved everyone. There always has to be a villain, and we've put together a list of prominent sports figures that a lot of people can't stand.