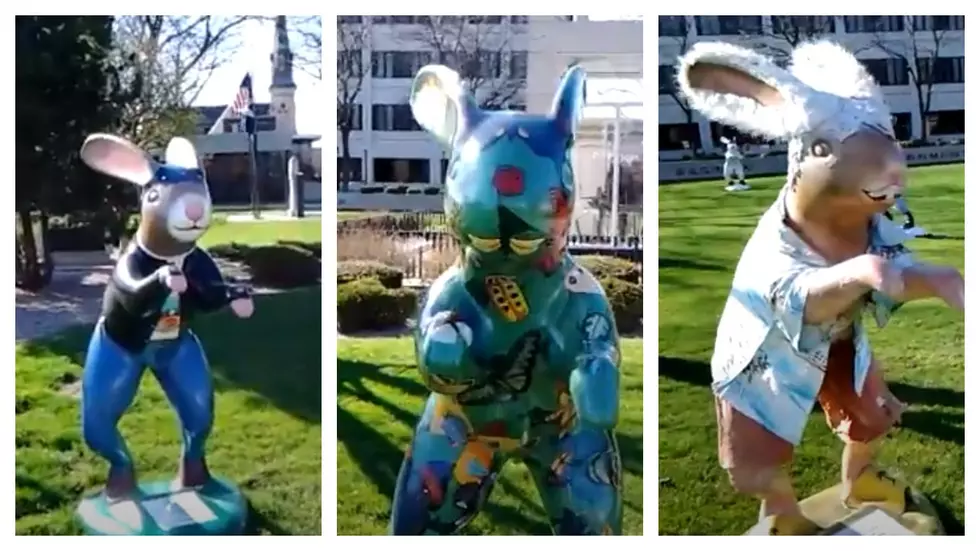 How Am I Just Finding Out About These Giant Bunnies In Saginaw?
LB Alexander via YouTube
I was today years old when I found out there are multiple giant bunny statues on the lawn of the Saginaw County Courthouse in Michigan. Other than the fact that I have never been to the courthouse, I can't believe I did not know these unique statues were there.
My question is why? Don't get me wrong - I think it is cool, but even Googling did not give me an exact answer. Several articles about the bunny statues came up including one from 2012 - apparently, 10 years ago the bunnies were 'watching over' eggs prior to an Easter egg hunt event on the lawn.
So have the bunnies been there since then? Are these the same exact bunnies? Did the people of Saginaw have some kind of vote or fundraiser to make the Saginaw County Courthouse lawn the bunnies' permanent home?
I can't believe I have not seen pictures posted all over social media of people next to these giant bunny statues. EVERYONE (but me) seems to love a selfie, and this spot seems like the perfect opportunity for just that.
Shout out to my co-worker Cory for telling me about these bunnies today. He did not know why they were there either, so clearly I am not the only one who did not know these giant bunnies and or rabbits existed.
As a matter of fact, Cory recorded a video of the bunnies on his phone this past weekend. I am not sharing that video with you because he filmed it from his car and it made me nauseous. Instead, you can check out a video with much less movement below
MORE: Unique Pets You Can Legally Own In Michigan
Michigan's Deadliest Animals & Critters
You may have even seen a few of these in your home or around the state.
MORE: How To Help Michigan Bees At Home