Green Doesn't Match Your Decor? Get This Black Christmas Tree Instead
Hear me out on this one, folks.
A Christmas tree is a Christmas tree, no matter what color it is. Let's be honest - we all decorate them to turn them different colors anyways. Growing up, my dad loved making our tree blue and white with lights and ornaments. So, why not just buy the tree in the color that you want it?
Black. For my cold, dead heart.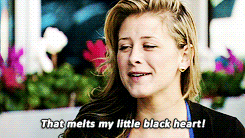 Just kidding, I'm not a Debbie Downer. Like a lot of people, I love Christmas. We've never been a "real tree" kind of house; I'm a fake, pre-lit kind of gal. And to be honest, I'm a little OCD about things matching. My living room is all neutral colors; mostly earth-tones, grey and some black. Green and red do NOT go with my color scheme. So why not, amirite?
And it can DOUBLE as a Halloween tree! You can get them in stores or on Amazon. Merry Christmas, ya filthy animals!
As Amazon affiliates, we earn on qualifying purchases