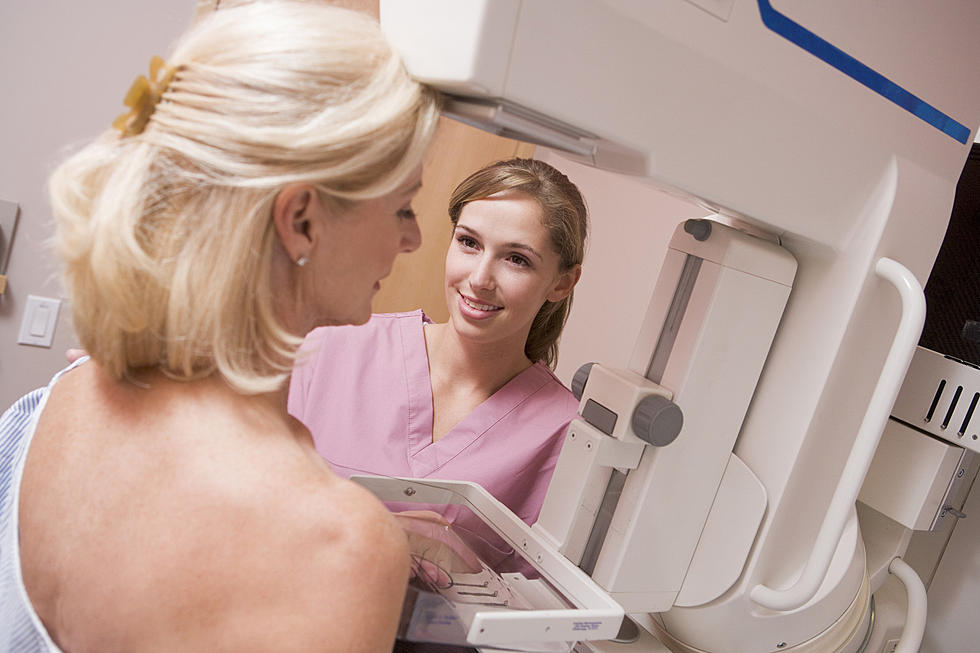 Genesys Hurley Cancer Institute Giving Breast Cancer Screenings This Week
monkeybusinessimages
On Thursday, October 14th, Genesys Hurley Cancer Institute will be offering free breast cancer screenings.
Women and men are invited to the Genesys Hurley Cancer Institute on Thursday for a free breast cancer screening. The only restriction is that anyone receiving a screening must be at least 18 years old.
The screenings are part of a yearly initiative that GHCI does every October to promote Breast Cancer awareness. Everyone knows that early detection is the key to a positive outcome when it comes to breast cancer, and that's why the free screenings are open to everyone.
The screenings are free to anyone, regardless of insurance. If a doctor feels that a mammogram is needed, or any other further follow up will be scheduled, also free of charge!
Aside from the valuable service that GHCI is providing to women and men in Genesee County with the screening, they are also hoping to drive awareness.
Breast cancer cannot be prevented, but you can take steps to help detect it in its early stages. In addition to taking advantage of the free screening offered at Genesys Hurley Cancer Institute, women of all ages are encouraged to perform breast self-exams at least once a month
October is Breast Cancer Awareness Month, but GHCI is hoping that women and men will continue to do self exams all year long. If you have questions about the free screenings happening this week, you can call GHCI at 810-762-8226, or get more information on their website here. The exams are happening at the GHCI building located on 302 Kensington Ave in Flint.
LOOK: Things from the year you were born that don't exist anymore
The iconic (and at times silly) toys, technologies, and electronics have been usurped since their grand entrance, either by advances in technology or breakthroughs in common sense.
See how many things on this list
trigger childhood memories—and which ones were here and gone so fast you missed them entirely.