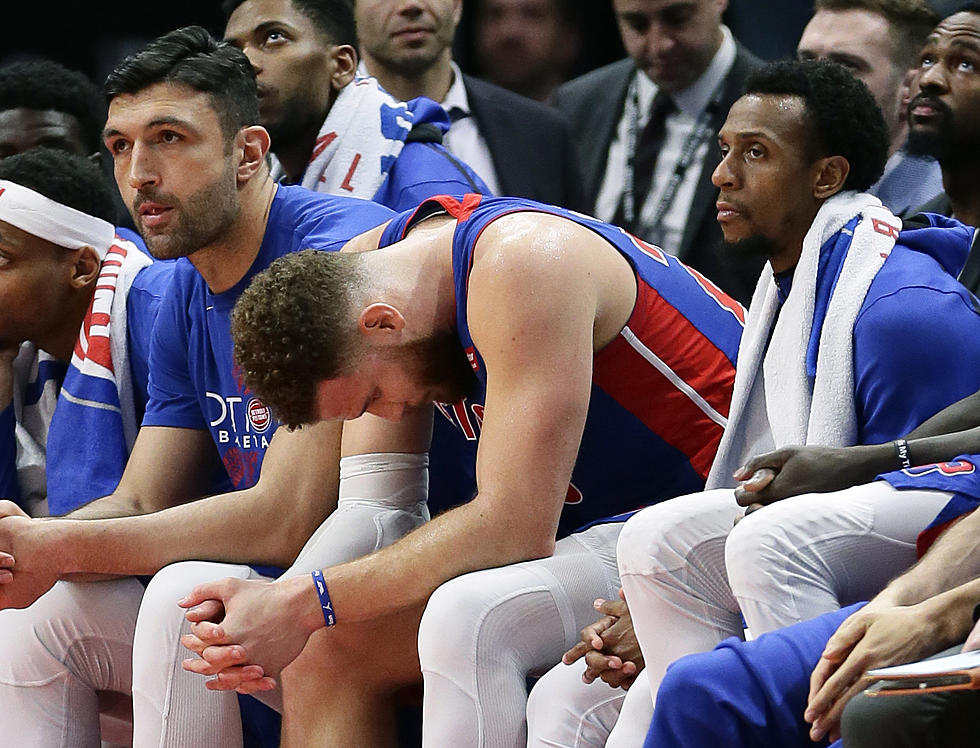 Detroit Pistons Set The Record For Consecutive Playoff Losses
Getty Images
The Pistons goal was to make the playoffs this year, but after getting swept by the Bucks, Detroit set a record that nobody wants to claim.
Detroit had not made the playoffs in a couple of years, so the prospect of actually playing in the post season was exciting. The team was playing well, and even though they were going up against the Bucks, we were still optimistic.
Sure we hadn't beaten the Bucks at all this year, but anything can happen in the playoffs right?!
Then Blake Griffin hurt his knee.
We all knew this would most likely mean a quick exit, but nobody thought about what a sweep would actually mean.
The Pistons were four losses away from setting the NBA record for consecutive playoff losses. The record had been 13 in a row by the Knicks from 2001 to 2012.
This morning, the Pistons hold the record with 14 consecutive playoff losses. The streak started in 2007 and will be active until Detroit can manage to win a playoff game.
I want to mad or sad or something about this, but after watching last nights game, I can't. Maybe it's the Detroit sports fan in me, but I'm actually proud of this team. They received nothing but hate all year, and all they did was go out and play tough every night. The only player on the team that I really want to see go is Reggie Jackson,and I think everyone wants that . . . including Reggie.
Last night Blake Griffin played with a wooden leg. He was maybe 50%, but played hard and reminded Pistons fans what it meant to be a Pistons fan.
I don't know if the streak will end anytime soon, or if Griffin will even be a Piston next year. I do know that I am proud of the team, and look forward to seeing them next year.