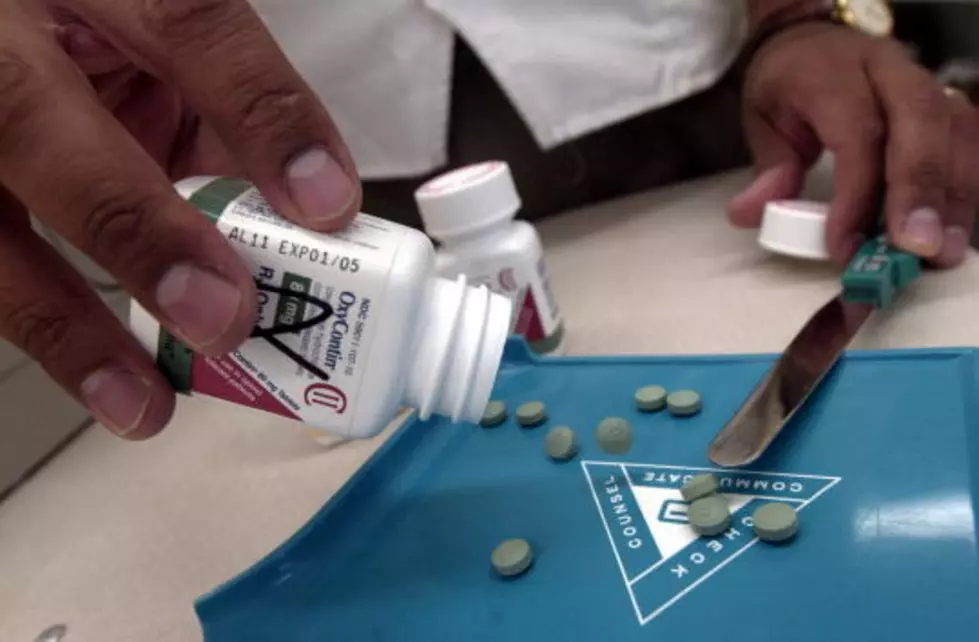 Clio Police Department to Host DEA Drug Take Back Day This Weekend
Getty Images
This weekend, you'll have an opportunity to dispose of old prescriptions and other drug-related items as the Clio Police Department hosts a drug takeback day on Saturday.
SEE ALSO:  Michigan TV Reporter Assaulted Outside Police Station
What is Drug Take-Back Day?
April 30 is a day set aside by the DEA (Drug Enforcement Administration) to help anyone safely dispose of old prescription medication, needles, patches, and liquid medications that they may have in their possession.
There's also an opportunity for free training in the use of Naloxone, which is used to combat the effects of opioid overdoses. Fentanyl test strips will be available as well as 'Safer Lock' prescription bottle storage containers.
Other activities include free training in the use of Naloxone to reverse the effects of opioid overdoses,
Locally, the event will take place at the Clio Police Department, 505 W. Vienna St. in Clio from 10 am to 2 pm.
Medicine Cabinets Present a Real Threat
Aaron Rubio is the head of UCAN, the United Community Addiction Network in Genesee County. He says that people tend to save unused medications in the event that they may be needed in the future, but doing so is a dangerous practice.
"You know we fight in this world to try to rid the streets of drug dealers," Rubio said. "We also need to pay attention to our own medicine cabinets because they're sometimes the biggest drug dealers that we have."
Rubio goes on to say that UCAN partners with the University of Michigan to monitor Naloxone injections in Genesee County and that surprisingly during the last two weeks of March, there were more overdoses among people aged 55 and older than any other age group.
For more information on this weekend's drug take-back program, you can call 810.285.9047 or visit this website.
Check Out This Charming Corktown Home Built for the Detroit Tigers' First Owner
This charming old home in Detroit's historic Corktown neighborhood was built in the late 1800s by James Burns. Burns was the first owner of the Detroit Tigers, owning the ball club from 1901 to 1902.
The 5 Top Selling Vehicles in Michigan
Go Banking decided to get to work to discover what Americans are choosing as their favorite vehicles from state to state. From lifestyles to terrain, to weather and gas prices, each state has its popular selection as to what to drive.
To find the cost to own the most popular cars in each state, GOBankingRates referenced pricing and sales data from car-research site Edmunds. Overall, the most popular vehicles in each state generally run in the $28,000 to $32,000 range, but there are some notable exceptions with extras and premium models.
Take a look at Michigan's Top 5.
Friends Themed House Goes on the Market for $135k in Dayton, Ohio