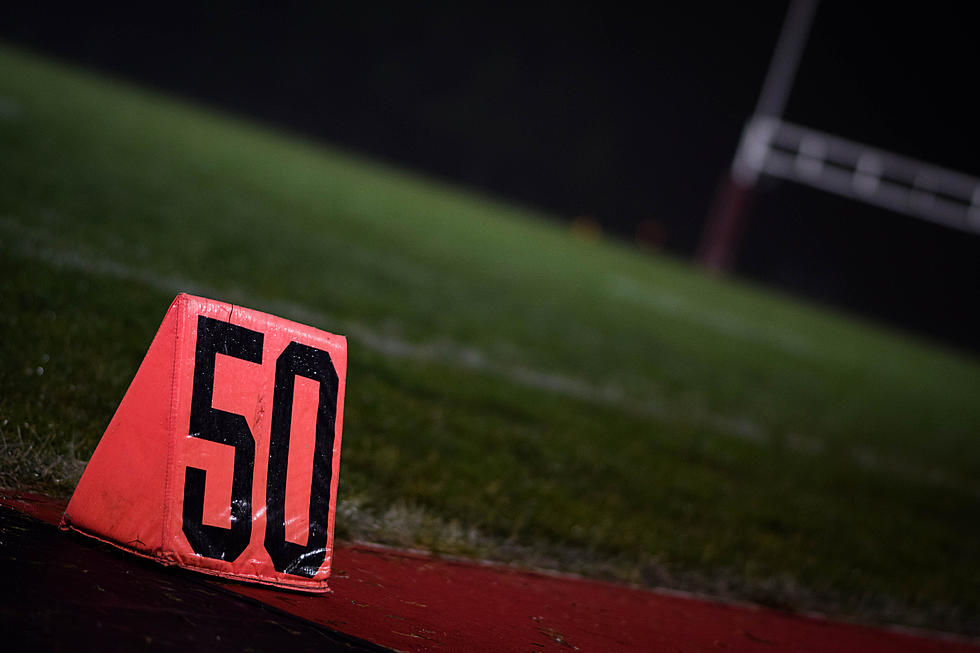 Atherton Makes The Move To 8-Man Football, Should Others Follow?
Getty Images/iStockphoto
Atherton High School has announced that they will be playing 8-man football next season.
This shouldn't come as a surprise to anyone that followed the Wolverines over the last couple of years. Atherton has struggled to even field a full team, forfeiting three games total last season. With barely enough kids to field a full team, the Wolverines have only won one game in the last two seasons.
I've had some exposure to the 8-man game, and I actually think this is a great idea for Atherton. The first season will take some getting used to for the players and the fans, but eventually it will become the new normal.
There are already a few area teams that play 8-man football, including Genesee and International Academy of Flint. Along with a handful of schools from the thumb, the Wolverines will compete in the North Central Thumb League.
There are rumors that Bentley might go the same route and field an 8 man team next season.
This takes me back to when the three Burton schools were going to combine. Bendle, Bentley and Atherton were all discussing building a new school and becoming Burton High School. Eventually the plans were dropped, and Bendle built an amazing new school.
I wonder if it's time to start thinking about something like that again. In the next couple of years, the Baker College campus will be vacant, and could make a great site for a new Class A Burton school. I know it would be a little bit of a drive for the Bentley side of the area, but it still might be worth discussing.
If you are one of the football traditionalists who hate the idea of 8-man football, there are a few things you need to realize.
Football is not gaining any popularity recently. With head injuries coming to the front of the conversation, more parents are not pushing their kids to play.
Our area is shrinking. Look at what has happened to Flint Schools over the last few years.
8-man football is played all over the state, and is a lot of fun to watch. I wouldn't be surprised if schools that field a regular 11 man squad, start participating in 8 man leagues as well.
I don't have any sort of inside information or anything, but I think that this is just the start of teams in our area moving to 8-man football.