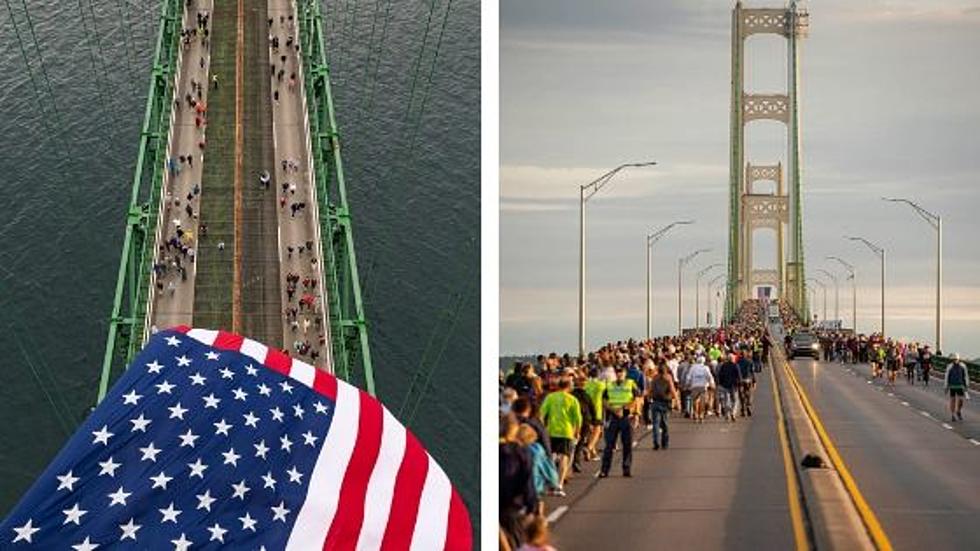 30,000 Walk the Mackinac Bridge on Labor Day
Photo courtesy Michigan Department of Transportation
For the first time in three years, crowds at the Annual Mackinac Bridge Walk grew, with an estimated 30,000 people walking the Mighty Mac this Labor Day.
After recent changes, officials may have been wondering if they made a mistake. Last year, the Mackinac Bridge Walk was bidirectional for the first time, allowing walkers to cross from the Upper to the Lower Peninsula or begin in Mackinac City and head north to St. Ignace. Shuttle service back to walkers' original starting point was discontinued as the bridge was closed to traffic for the first time in 2017. Attendance for the last 3 years has been around 25,000, steady but showing no growth. This year, 30,000 Michiganians celebrated their state taking part in the annual crossing of the Mackinac Bridge.
We're thrilled that more people chose to join us this morning for this 62-year tradition, Each year is different, with people from across the globe coming to walk the bridge, and we hope everyone enjoyed this opportunity to see the bridge from this vantage.