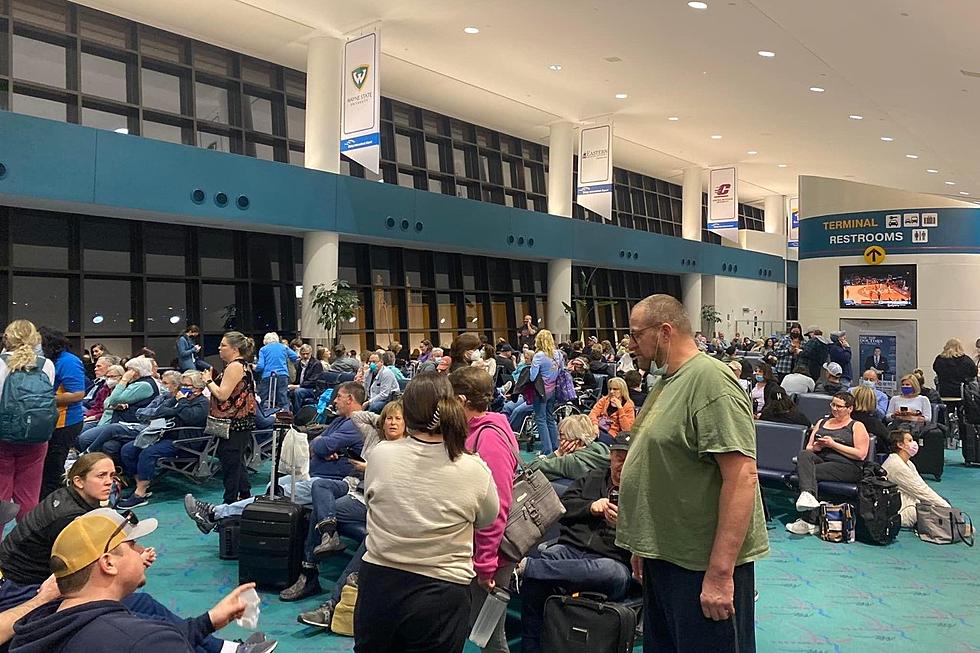 22 Canceled Flights in Just 3 Weeks Results in Passenger Frustration in Flint
Photo: Lisa Marie
Travelers in and out of Flint's Bishops Airport have been frustrated over the past few weeks with the abundance of canceled and delayed flights on Allegiant Air. Now with Spring Break kicking off this week, the airline is openly addressing the issue.
Over the past three weeks, twenty-two of Allegiant Air's total 245 flights have been canceled at Flint Bishop International Airport. Since it's the peak season for many heading south and taking advantage of the carrier's non-stop service to such destinations as Punta Gorda and Sarasota, rescheduling options have been tricky for many travelers.
As someone that was scheduled out on one of the canceled flights, I can appreciate the frustration. It's tough when you have a wrench thrown into your plans, especially when it results in a shortened or even canceled trip.
Allegiant Air released a statement letting customers know they understand the situation and are sensitive to the issue at hand. According to a media statement Allegiant states, the cancelations are mainly due to a labor shortage.
"A labor shortage is currently affecting the entire commercial aviation industry and Allegiant is no exception. As a result, we have had to cancel some flights or reduce the frequency of some routes in our network. Passengers who are impacted will be re-accommodated to other flights or receive a refund. We are very sorry to those customers who have been inconvenienced; we hate to cancel flights and hope that this labor shortage is a temporary issue. We are offering extra incentives to attract and retain employees, including offering higher wages, bonuses, work schedule flexibility and more."
Their website also notes they understand passenger concerns saying,
We understand that flight delays and cancellations are frustrating and can have a big impact on your travel plans, but getting you to your destination safely is always our number one priority. Be assured we're doing everything possible to minimize disruptions and stay on schedule. Sometimes things don't go according to plan, and when that happens, we'll do everything in our power to offer you assistance and get you on your way.
What to Do if Your Flight is Canceled
According to the New York Times, most airlines will offer a full refund if you are not rescheduled or are not able to make the trip. Often, airlines will offer travel credits or vouchers in lieu of a full refund, usually valid within a year of use, but if you are unable to make the trip due to cancelation you are entitled to a refund. The best advice is to speak directly to a gate agent for rescheduling, accommodations if the next available flight is the next day or refunds.
Scott Keyes, the founder of Scott's Cheap Flights, a service that tracks and emails airfare deals to customers, recommends doing your own research beforehand to see what flight works best for you, including looking at partner airlines for your carrier, and asking the agent whether there's room on another carrier's flight. When your flight is canceled you are dealing only with yourself and your needs, whereas the airlines are dealing with a plane full of passengers.
"When a flight gets canceled, the agents have tons to deal with, and they're just trying to figure out how to get the situation resolved", said Keyes.
As with so many industries such as restaurants & stores, the airlines are also feeling the "employee pinch', so be prepared just in case your flight is impacted especially during high volume travel times.
LOOK: Here are the 10 US golf destinations with the most courses per capita
Discover where you can find the best access in the country for your pick of courses, the unique terrain that lends itself to world-class golf, and what makes select clubs noteworthy.