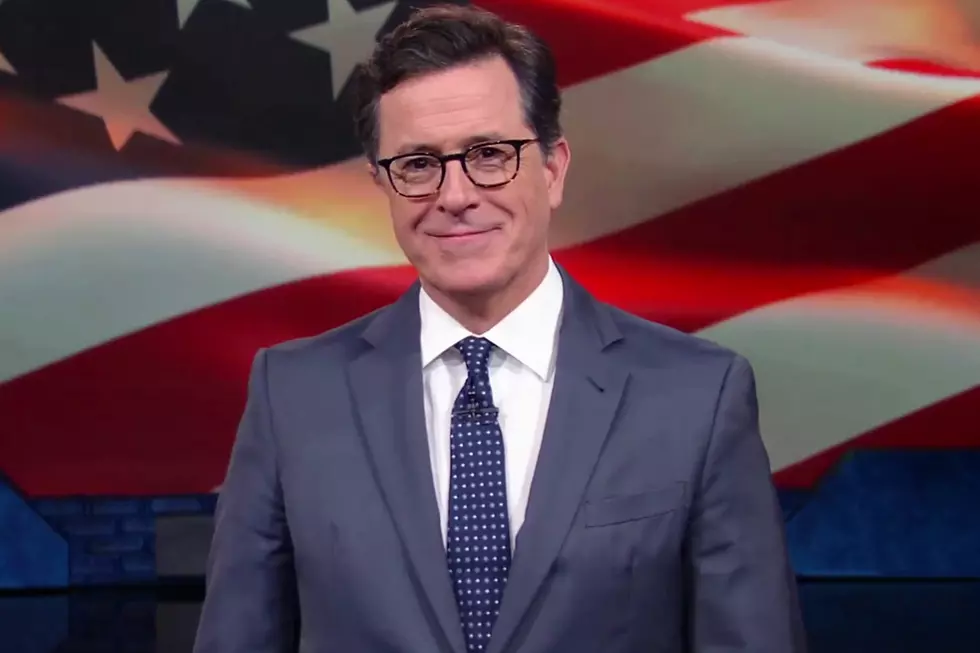 Colbert Threatens to Get Hammered in Live 2016 Election Special Tease
Showtime
If there's a silver lining to the 2016 election, it might be that late-night hosts are at the top of their game. If there's two, our tolerance for booze has gone way, way up. Thankfully Stephen Colbert will help us combine both, live on November 8, as Showtime released the first uncensored tease for Colbert's live election night special.
The Hollywood Reporter released a first look at the new promo, which sees the Late Show host promising to deliver as raw a performance as we've ever seen from him. "Uncensored, maybe nude, probably hammered," Colbert jokes of the freedom Showtime will allow.
Airing November 8 at 11:00 P.M., Stephen Colbert's Live Election Night Democracy's Series Finale: Who's Going To Clean Up This Sh*t? will broadcast live from the Ed Sullivan Theater in New York, featuring remote segments and surprise guests. Said Colbert previously of the Jon Stewart-produced event, "It'll be all the political comedy you love from my CBS show, with all the swearing and nudity you love from Showtime."
Additional guests will be announced toward November 8, but check out the teaser again above.