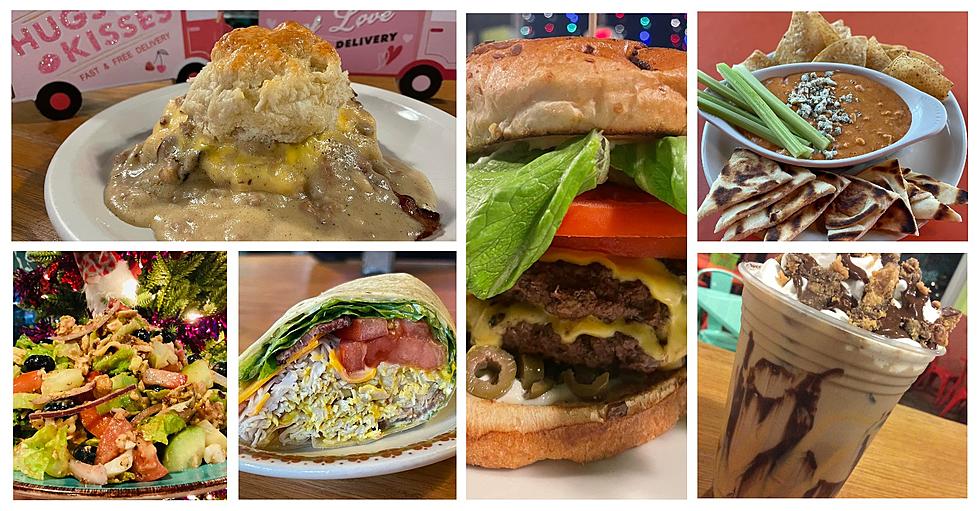 Steady Eddy's Cafe In Flint To Be Featured On America's Best Restaurants
Steady Eddy Cafe at the Market Facebook
I was scrolling Facebook yesterday (before it was filled with the slap heard around the world at the Oscars) and was thrilled to see that Steady Eddy's Cafe inside of the Flint Farmers Market, is going to be featured on America's Best Restaurants.
If you are not familiar, with America's Best Restaurants the digital platform show travels all over the United States to find and highlight restaurants that you would eat at on a weekly basis. The popular series does a great job not only showcasing these hot spots, but also the people who created them.
According to the Steady Eddy's Cafe Facebook page (see post below), producers reached out to them about appearing on the show. Of course, the answer was yes. The post did not indicate when exactly the America's Best Restaurants team would be filming, but I will definitely keep you posted as more information is made available.
What a cool opportunity for Steady Eddy's Cafe and the Flint Farmers Market to shine. If you have never been to Steady Eddy's Cafe - what are you waiting for? They offer great breakfast dishes, great sandwiches and burgers, soups, salads, and great vegetarian options too. You can check out the entire menu here.
Congratulations to the Steady Eddy's Cafe crew  - I cannot wait to check out your episode. You can check out some previous stops that America's Best Restaurants has made recently in the videos below. I recommend eating before you watch - trust me, you will be hungry.
Check Out These 17 Michigan Pizza Reviews From Barstool's Dave Portnoy
Dave Portnoy of Barstool Sports has visited these Michigan restaurants for his One Bite with Davey Pageviews pizza reviews. "One bite, everybody knows the rules."
10 Of Michigan's Oldest Restaurants
25 Defunct Bars in Genesee County and What They Are Now
Relive your youth and check out this list of 25 different bars and restaurants from Genesee County that are no longer in business and what they could possibly be now.