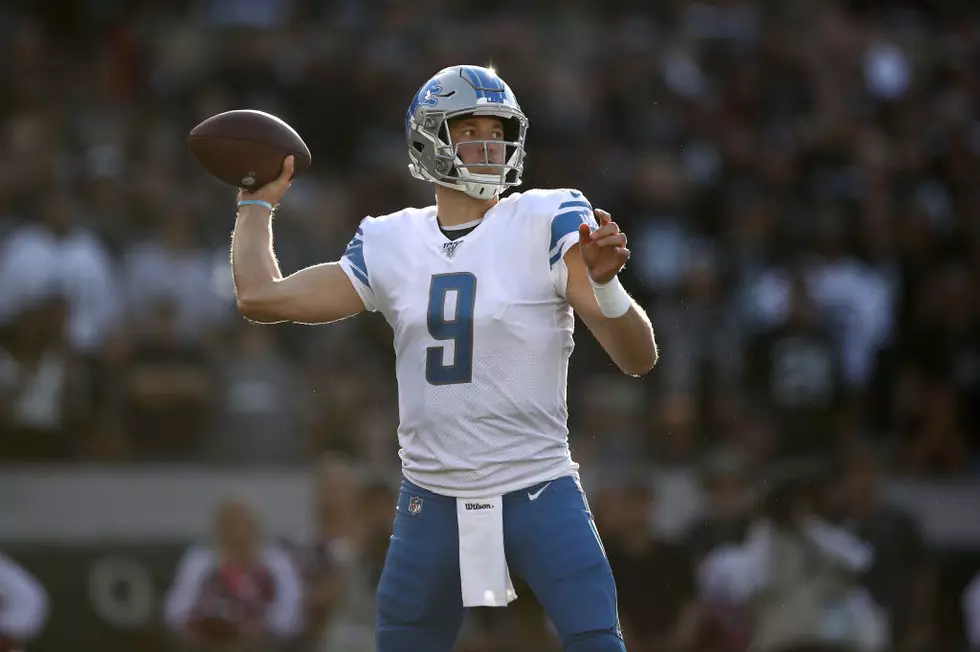 Stafford Out Today for Lions vs. Bears; Fractured Bones in his Back
Getty Images
If you were wondering how things could go from bad to worse with the Detroit Lions, we think they just did.
Lions star quarterback Matthew Stafford will not play in today's game at Soldier Field in Chicago against the Bears because of fractured bones in his back. Team doctors have not given him the go-ahead to play today and would like further testing.
His wife Kelly, who is recovering from a brain tumor, posted a heartfelt message today on social media:
He played through a back injury last year, and believes that the current injury was from being hit in the upper back last week during their game against the Oakland Raiders.
Get well soon, Matt!