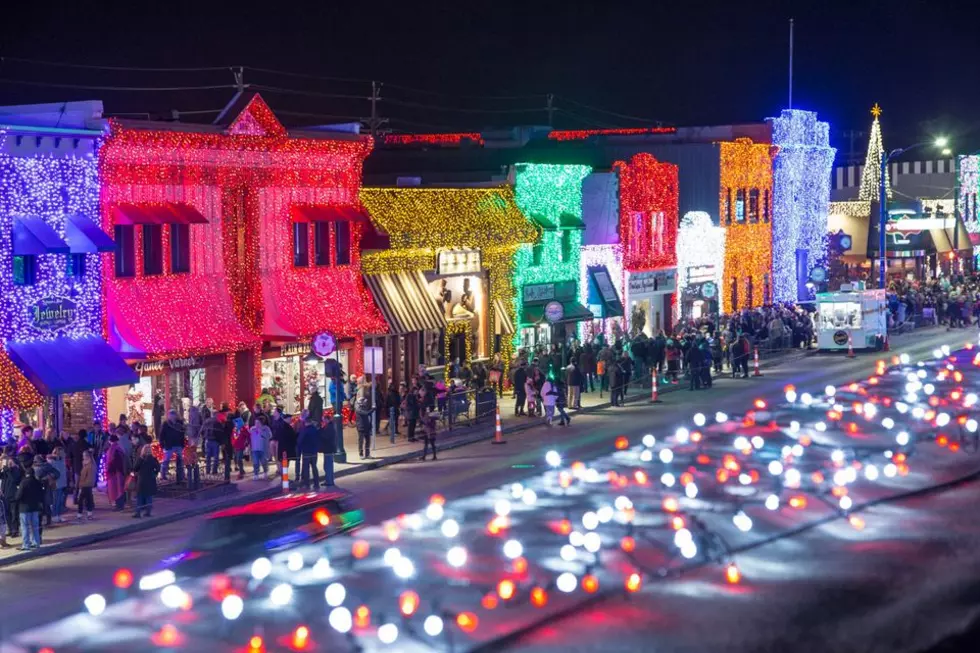 Rochester Big Bright Light Show 2022
Rochester Big Bright Light Show via Facebook
One of the biggest and best Christmas light displays in Michigan is located in downtown Rochester. Since 2006 people from all over the Great Lakes State and beyond have enjoyed the Big Bright Light Show.
The Downtown Rochester Big Bright Light Show will be brightening the night sky with Christmas lights every evening from Monday, November 21, 2022, through Monday, January 15th, 2023.
This massive holiday display features over 1.2 million Christmas lights adorning storefronts throughout Downtown Rochester making it an extremely popular destination for Christmas and holiday activities. Many families make it a tradition year after year.
So how long does it take to put up all of these Christmas lights? According to Kristi Trevarrow, Executive Director of Rochester DDA, two crews start in October. The crews work seven days a week for eight weeks in order to have all of the lights up by Thanksgiving for a trial run.
Can you imagine the nerves prior to the trial run? In 3-2-1, hit the switch. If one light goes out they may all go out. I am pretty sure that is mentioned in the '12 Pains of Christmas' song. What if one is blinking? Do workers have to take down all of the lights and start again? Oh, the horror.
Check out the gallery of photos (and video) from prior years of the Rochester Big Bright Light Show below. The pictures are indeed awesome, but seeing all of these Christmas lights in person really is amazing.
It's beginning to look a lot like Christmas - just kidding. However, at the time I am typing this, Christmas is only 136 days away. Don't shoot the messenger.
Rochester, Michigan Big Bright Light Show
MORE: What Your Holiday Cocktail Says About You
Check Out The Five Most Underrated Christmas Specials